Resilience; a step towards a healthier mind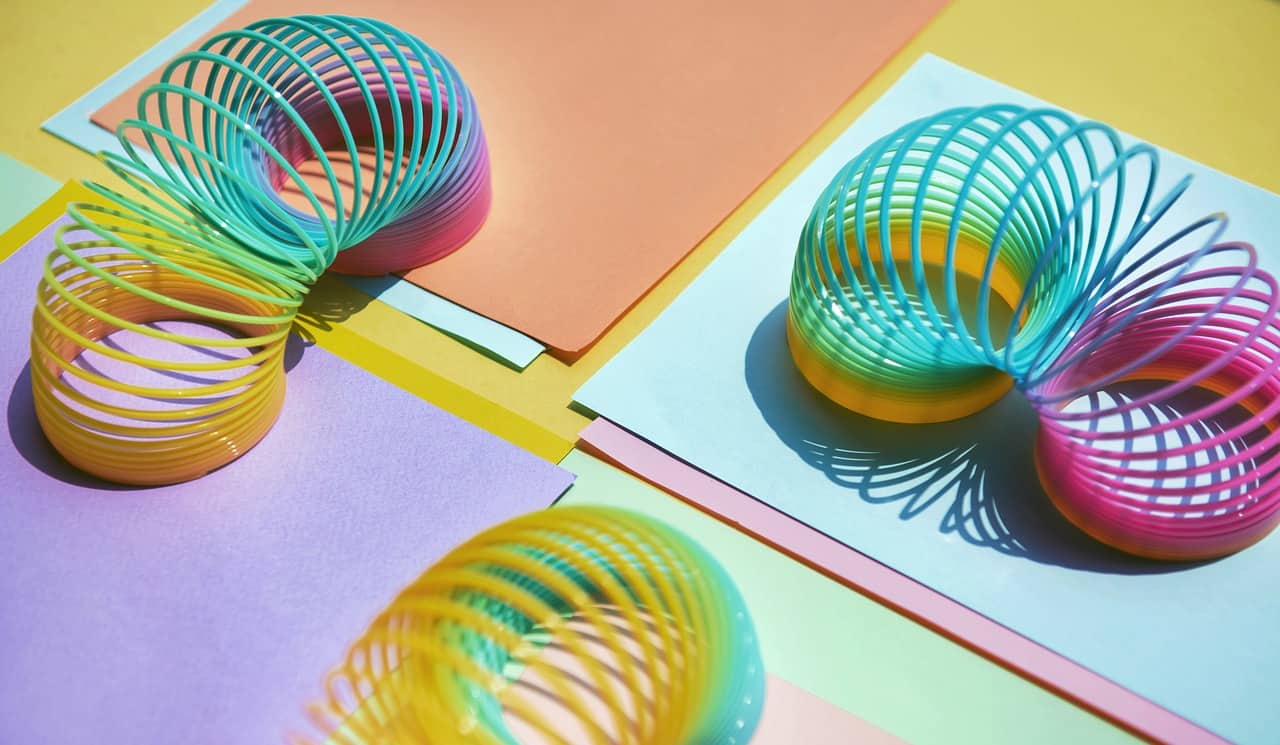 By flexibility, I mean the ability to adapt to different situations, being flexible enough that when things happen to you, they don't break you. This goes hand in hand with resilience. How resilient are you? What's your ability to bounce back from tough situations?
"Resilience is a person's ability to grow in the face of terrible problems'- Boris Cyrulnik
Resilience is not inbuilt, people are hardly ever born with resilience, it is developed. Through interaction with people and the situations we encounter, we develop the yarns that build a net for us, from which we can always bounce back. Resilience is being able to see the possibility of things turning out better in the future, even when the present is painful. Not being defeated by situations is resilience at its best, and you will be surprised by how malleable the human brain really is. It can recover from tough times fully.
We can develop resilience
As I mentioned earlier, we can develop resilience. You can make yourself flexible enough that things don't break you. Depression, or the moment you get broken by the surrounding events, happens when you allow the things that happen around you affect you as a person.
'To turn natural sadness into depression, all you have to do is blame yourself for the disaster that has befallen you' Dorothy Rowe.
As Dorothy Rowe says, the moment we take the blame for the things that are going wrong in our lives, we allow depression to creep in. This is because such self-blame leads to hopelessness, such that we feel that we didn't do enough to prevent the events that happen to us. These feelings of guilt lead to even more sadness which eventually may lead to depression.
How can we ensure that the things that happen to us don't depress us? How can we come out stronger from such events?
"We should accept our negative feelings rather than avoid or repress them. Suffering contributes to psychological growth" –Rollo May
It is normal to feel sorrow, guilt, sadness, and all kinds of negative things when things go wrong in our lives. However, repressing such feelings will always make us feel worse because when we harbor them, we make them grow even larger within us. Some monsters in the closet, are just that, monsters in the closet. When you open the closet, you'll find that they are not there. Most feelings or thoughts always seem terrible until we address them. The moment you address how you feel, you realize that your feelings have meaning; they are normal feelings and that they happen to a lot of others. To become more resilient, learn to accept that the situations we go through help us grow stronger psychologically. It is like when you have to lift heavy weights to gain some muscle. The lifting part is not fun, you dread it, but the results are always good to look at.
We fall into depression mostly when we blame ourselves for things that have gone wrong. The moment you ask, 'why did this happen to me?' you invite self-blame, guilt, helplessness, and shame, all which lead to a depressive state of mind. Whether you have suffered from a bad childhood, job loss, loss of a relationship, it is good to look at the situation facing the facts that it happened because bad things happen, not because you are doomed to misfortunes or you deserve to have bad things happen to you.
"Men are not disturbed by events, but by the views which they take them"- Epictetus
One way to develop resilience and flexibility is to change your perspective of life events. How you view the events around your life determines affected you become. This means your attitude and how you react to events is what disturbs you. When something bad happens to you, such as a loss of a loved one, or a career gone wrong, as devastating as this is, the moment you view the event as a life event that happens, you take a step towards avoiding psychological disturbance. True, there is no good reason to justify the loss of someone that you love, and it's ok to feel sorrow, anger, and even helplessness. However, working on resilience means that you have accepted that such things can happen because this is just how life is.
"If we hold onto our own ideas of how things should be rather than accepting how they really are, we arise conflict in ourselves in the form of defensiveness- Carl Rogers.
Failure to face reality and accept it, as ugly as reality is sometimes, will increase how much reality disturbs us when it happens. We develop resilience when we accept that these things happen and when we gain the ability to grow in the face of the problems we may be facing. This form of developing resilience involves self-awareness which brings up gaining insight into what is happening, what has come to pass and coming to terms with it. To recover from bad events, it is important to learn how not to personalize events, but instead, externalize them, and understand that sometimes, bad things just happen.
How can you develop resilience and flexibility?
How well can you reset, repurpose, restart and focus?
Accept misfortunes when they happen
This is hard, but it is possible. Try to accept things when they happen rather than sink into denial. This form of acceptance helps you deal with the facts and the faster you face the facts, the faster you can go past them. Let's say for instance you have suffered a huge setback in your career by losing your job or losing your business. This is a sad and depressing life event. However, a resilient and flexible person will find a way to spring back, no matter how difficult it seems. Accepting that this has happened is the first step towards recovery. Acceptance makes you take the next step, which is finding ways to recover. However, the moment you allow the event to depress you, you result to blame and helplessness, it is very easy to sink into depression. Cry if you have to, yell, throw things about, but face the hard facts.
Separate the event from your life
It's easy to face hard situations and conclude that this is the story of your life. You start making comments such as 'my life sucks', 'I am good for nothing', 'I will never amount to anything', 'bad things always happen to me'. This is irrational thinking and it will lead to helplessness and even depression. However, when you learn to differentiate events from life itself, you practice rational thinking. This is the kind of thinking that makes you think that, well, that happened, it sucked, but I have to move on. I can always do this other thing or another. Separating the event from life, in general, will help you realize that it is not your life that went wrong, but this event.
Try not to personalize the event
When you personalize the event, there are two results that come from this. First, you view yourself as a victim, and second, you blame yourself. Sometimes it is ok to admit that some things are beyond your control and there is nothing you could have done about it. To repeat what Dorothy Rowe says, 'To turn natural sadness into depression, all you have to do is blame yourself for the disaster that has befallen you'. It is not easy, but you can try to see what has befallen you as uncontrollable as a natural disaster. If you did your best and things didn't work out, then it is ok to detach yourself from the situation. You did the best you could. I have discussed this on the ebook 3 thoughts that could completely transform your life.
Positive thinking will help you develop resilience in a way that unfortunate events that happen in your life will not break you. When you are a resilient and flexible person, you reduce how prone you are to become depressed and you live a fuller life. You develop the ability to reset, repurpose, restart and focus.
Read Grit: The Power of Passion and Resilience -Angela Duckworth