My experience in Barcelona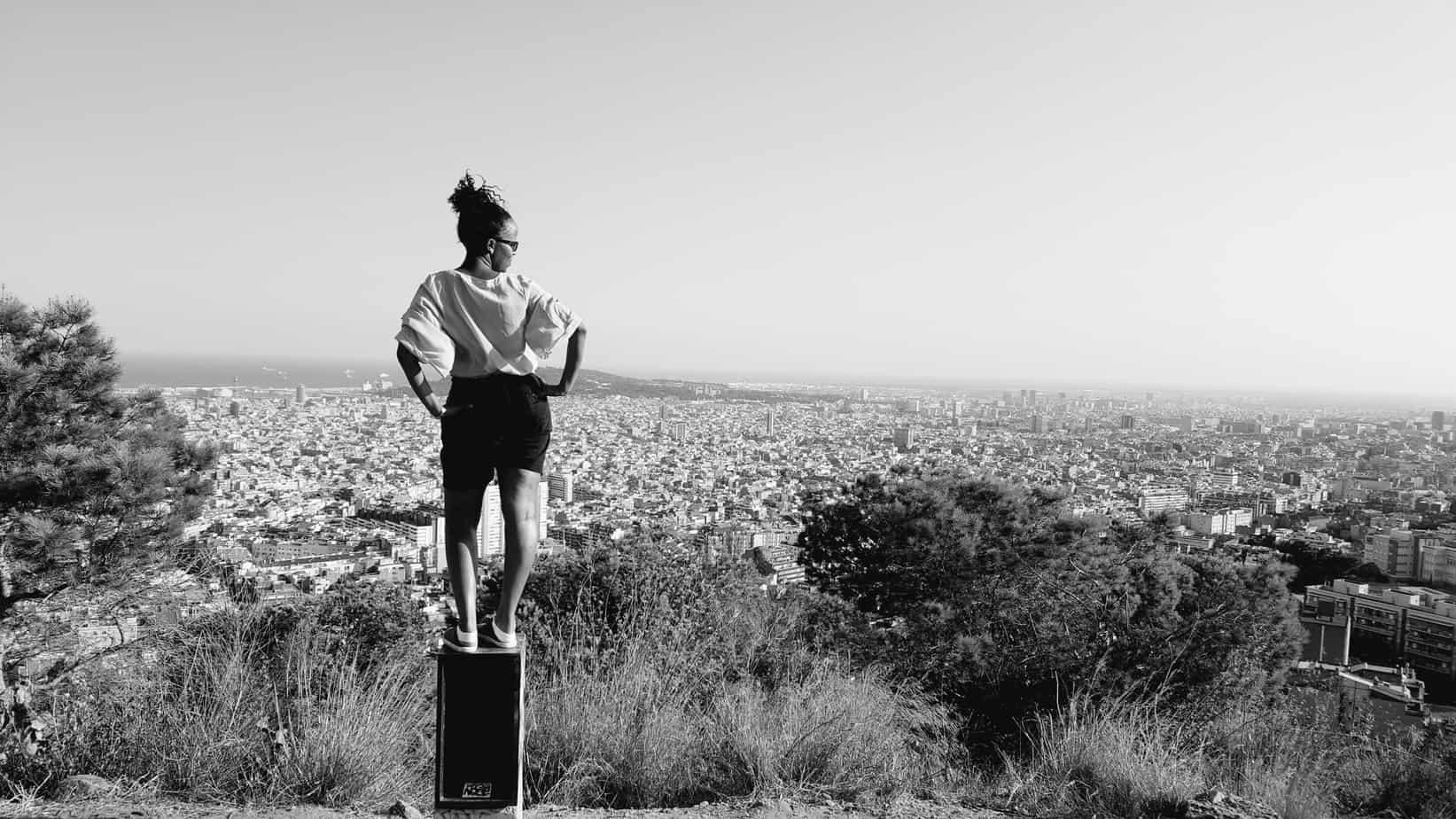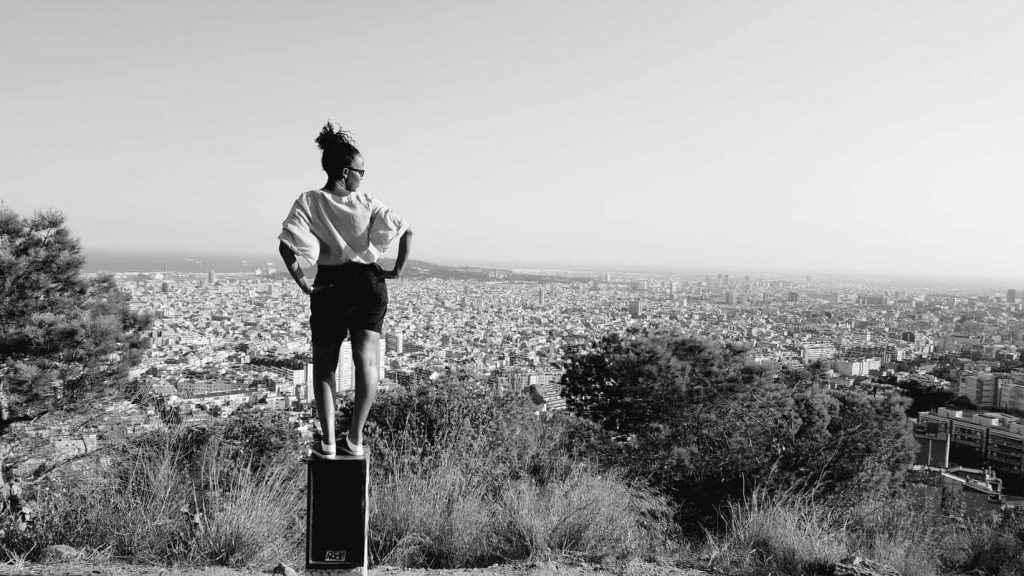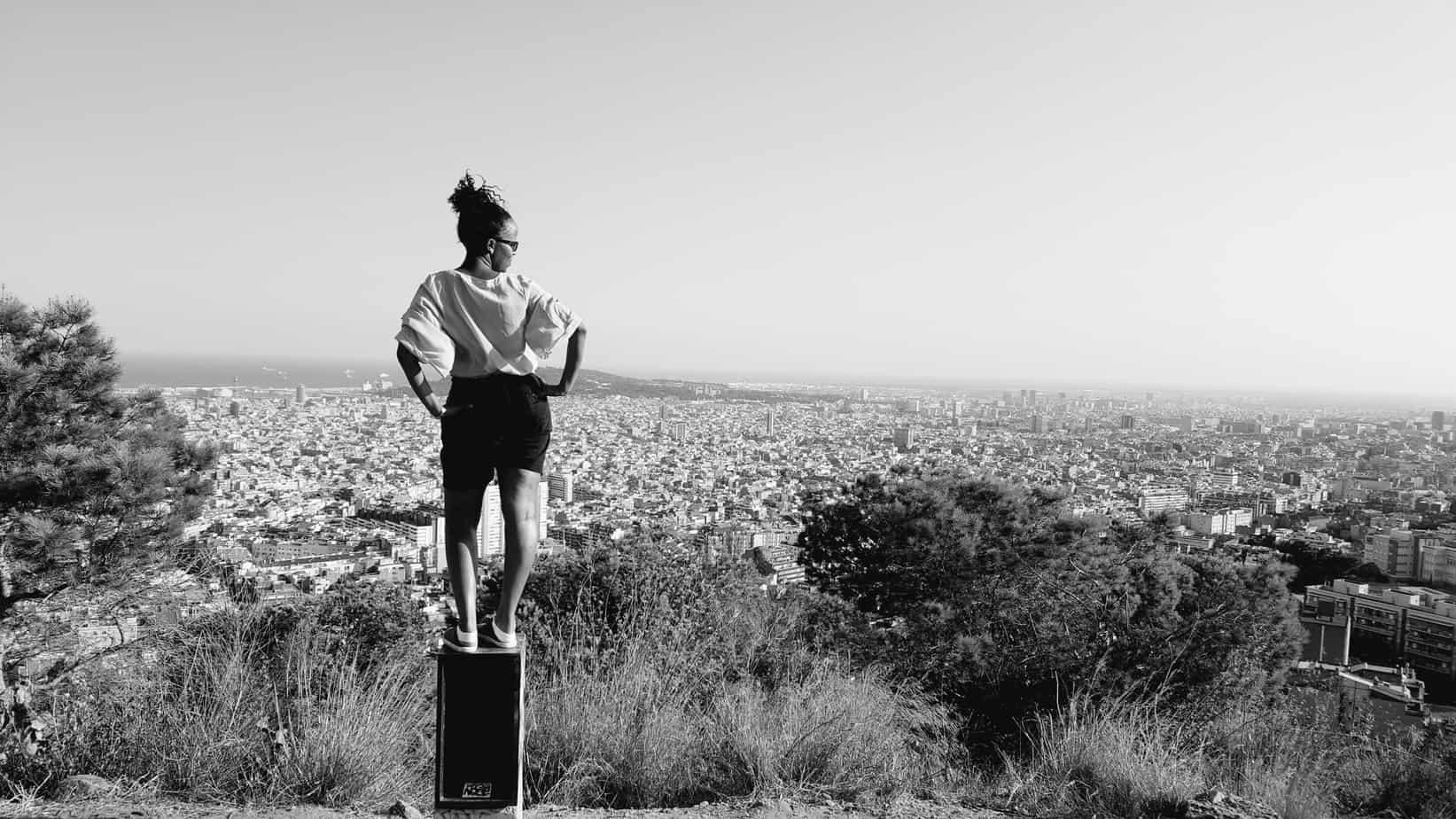 If you ask me if I would like to go back to Barcelona, I'll probably hesitate for a moment. I have a love-hate relationship with the city so let me tell you about my Barcelona experience.
Barcelona is a beautiful city. There is so much to see from ancient architecture to modern architecture to great places to hike for someone who loves hiking as I do. With the recent attempts for secession of Catalonia from Spain however Barcelona may not be a very great place for tourists for now. For the past few months, the city has been filled with demonstrations and attacks.  I visited Barcelona early August 2017 and left 10 days before the terrorist attack happened where a van ran over locals and tourists at a popular tourist attraction. During my four days visit however, the city was peaceful and my experience was as that of any other city having a normal day.
Being Black in Barcelona
As two black girls traveling through Europe, we had our share of triumphs and scary experiences. There are no many black people living in Barcelona. Unlike cities such as Paris where you find black people holding normal jobs, on the train heading to work, at the supermarket shopping, in Barcelona you can go a day without seeing a black person. The only black people beside tourists that I saw were young men selling merchandize by the beach or at Las Ramblas, the shopping street. They carry this merchandize on portable sheets that they lay on the ground and always have to fold up and duck when the police appear. They mostly show up to sell in the afternoons and late evenings. This made me sad as a black person, I wished I could see more black people holding normal jobs.
Pickpockets
Upon arriving at the airport, we followed my host's directions and took the train from the airport to connect to my destination. This is where the first incident happen that made us wary of the city. When making our metro connection at Collblank, I got in first then looked back to see if my friend had boarded. I see her struggling to get in while a huge man was blocking her way while another was behind her trying to open her backpack. When she realized she was being pick pocketed she screamed and the men jumped off the car whose doors shut immediately. Everyone in the metro was speaking to us in Spanish and there was so much confusion. I said, "No Spanish!" and everyone went quiet. Someone picked my friend's wallet from the ground and handed it to her. All I was thinking at that moment was, I really hope she has her passport. Lucky for us, nothing was taken. An American man standing next to us heard us speak English and asked what happened. When he told him he warned us that we would have to be extra careful in Barcelona, the pick-pockets in this city are very aggressive.
Our Friendly host
We finally found our way to our Airbnb accommodation, despite being terrible moods from the pickpocketing incidents thanks to the very detailed instructions given by our host. We were in luck because our host was kind, such a gentleman and had the most amazing shower and comfortable beds. He was kind enough to provide us with maps, directions and tips about how to see interesting places. On that day however, we were tired and a bit cautious about moving around from fear of being robbed. However, we decided that we would not let a bad incident ruin our trip. We locked our backpacks, wore them in front and ditched the camera and used our phones to take photos instead (no one screams 'vulnerable tourists' like two black girls in Spain with a camera hanging around their neck). We thought our best bet to safety lied in trying to blend in.
The Hikes
Barcelona is a great place for someone who likes to hike. I was excited when I learned I had to hike uphill to get to the Bunkers el Carmel where you get to see a view of the whole city below. Before my travel, I had read about how locals in Barcelona were complaining about the tourist boom and its effects on the cost of living. Not every local was friendly with tourists at this time. While hiking to the hills, we came across graffiti which said "Fuck Tourists" and I am guessing there was much more in Spanish which we couldn't understand. All the same, the hikes were heavenly, especially in the evening around 8.p.m when the sun is just about to set and the view of Barcelona from this point was breathtaking.
 Taxis in Barcelona
One thing about Europe is that fuel is expensive. This makes taxi fare very expensive. Remembering our experience at the train station, we chose not to take the train back to the airport and asked our host to call us a taxi. The cab fare was very expensive (this is a concern when traveling on a budget) but a much convenient way to get back to the airport.
The Catalonia views
There is so much to see in Barcelona. The most popular places that we visited were Sagrada Familia, Park Guell (we stayed near this park), Bunkers El Carmel, the Gothic Quarter, Muntjuic (another hill to hike), Camp Nou stadium and the beach. Walking around the city is an experience by itself as you discover those small hidden treasures.
Though I had a good time, I have reservations about listing Barcelona as one of the best places to visit. The pocketing incidents almost ruined by Barcelona experience but I still think of the city fondly.