Fiction Books for Introverts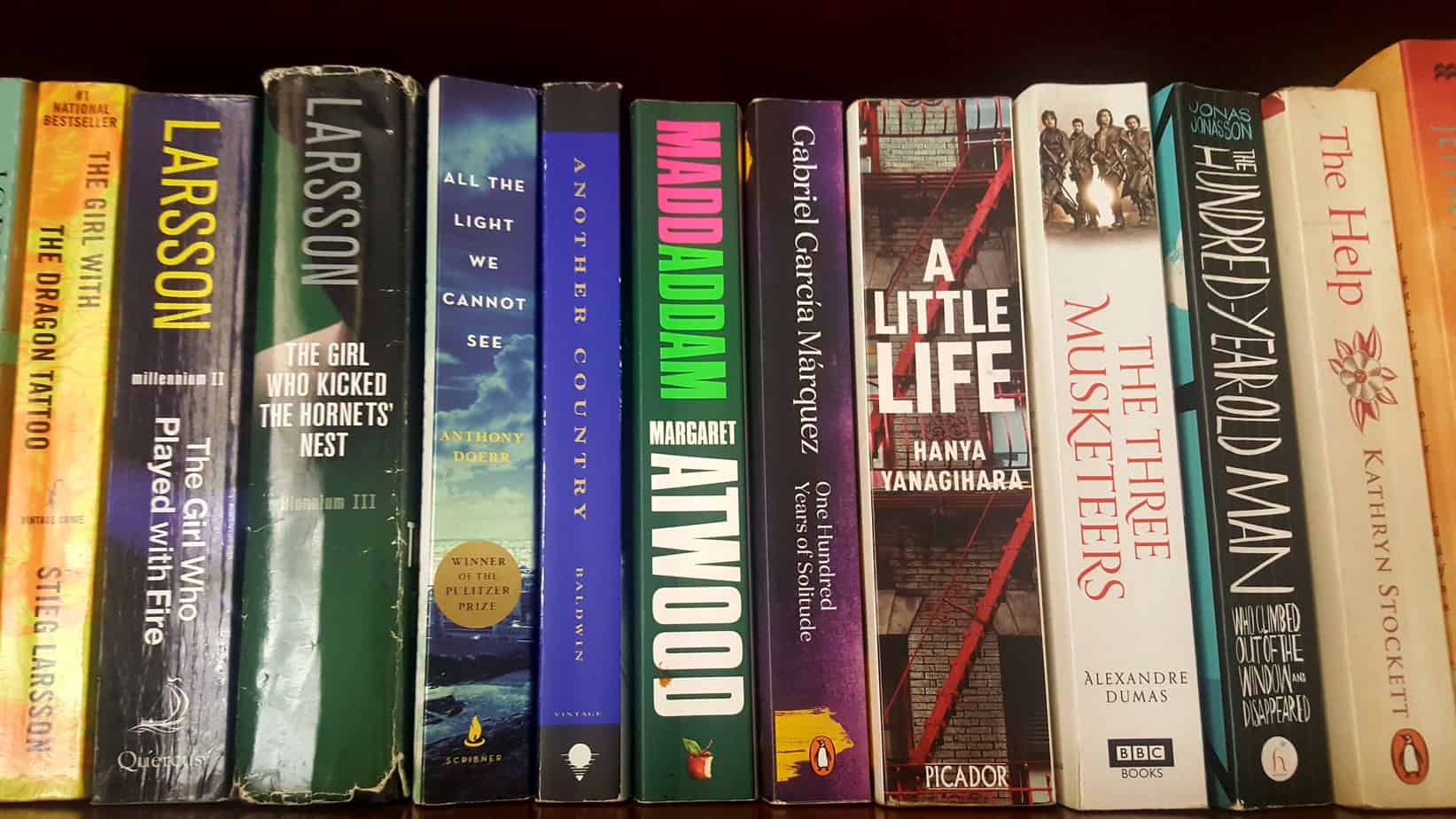 It is no secret that I love to read. And that I am an introvert. Reading is one of my favorite thing to do for education, growth, or relaxation. I have read numerous books and I am still exploring more.
One of my biggest fears in life is that I may lose my reading interest at some point, or that I may die before having read all the books I intend to read. Unfounded fears? I don't think so. People have told me they stopped reading when they had families.
Others said the interest just died and a lot of other reasons. About dying, we all will die, but I hope I will be very old and will have read well into my old age when this happens. (This post may contain affiliates links).
Of all the books I have read, some of which I don't remember titles, especially those I read in my teens, I have some absolute favorites that I hold close to my heart. I wouldn't sum them up and say they are my favorites, they just come to mind when I think of awesome books that I love and would probably happily reread them and they are awesome reads for introverts. 
This book felt like a friend was telling me a story about some event that happened in their life. The author tells the story from the angle of two African American housemaids, and one white woman, their families, work and social circles. As much as it covers difficult topics such as racism and domestic violence, its humor, warmth, and approach make you just love the characters, the good and the bad, and their stories. The Help is one of the highest-rated books on Goodreads and I agree with the ratings as I don't see why anyone would have something bad to say about this book.
Listen to The Help Audiobook on Audible
Isn't alexander Dumas just the genius of storytelling and humor? Based in France in the 17th century but written in 1844, the book revolves the lives of three musketeers and their friend, d'Artagnan describing their adventures at work, love life and friendship. At some point when reading this book I laughed so hard that I cried. The humor is unique, the tricks original and I just smile at the thought of it. I am hoping to continue with the books he wrote after this masterpiece and I can't wait for the ride ahead.
Listen to The Three Musketeers Audiobook
At some point, I was obsessed with books about the second world war and the holocaust. I think I read everything I could get my hands across on the topic, both fiction and non-fiction to get a clearer picture of the holocaust. When I bought The StoryTeller, I knew Jodi Picoult is an amazing Storyteller but did not think this book was about the holocaust until I got into it. She tells three different stories at once, and it was such a wonderful story, fiction borrowed from real-life events of the survivors of the holocaust that it gave a perspective from a former Nazi soldier and a survivor. Picoult's way of telling a story, combined with a great story, was simply unforgettable for me.
Listen to the Storyteller Audiobook 
Stieg Larsson is the reason I fell in love with Swedish authors. After reading The Girl with the Dragon Tattoo, (not the movie, it doesn't do justice to the book at all), I became a fan of the main character, Lisbeth Salander and wanted to follow her throughout the trilogy. I was so hooked I read the next two books in one huge bite. I am yet to read The Girl in the Spider Web, which was published after Larsson passed away, and I think I am afraid that it may disappoint me and spoil the good taste I have for the books.
Listen to The Millennium Trilogy audio
Chimamanda Ngozi is an amazing storyteller. Her way of articulating details makes any story exceptional. However, Half of a yellow sun is not just any story. It is a story of love, war, sibling rivalry all of which are blended in so well that I read this book for the second time. Sometimes Chimamanda makes me embarrassed for the characters because of how honestly she presents them, sometimes too honestly. I think of this story often, and it is one of those fiction books that I absolutely love.
Listen to Half of a yellow sun on Audible
My affair with Swedish authors continued when I read this gem. Alan Karlsson just wants a simple life, he is not that hard to maintain. He just wants a little food and vodka. His life, however, takes him to so many places, across the world until he hits a hundred and he has time for one more great adventure. Jonas Jonasson narrates this story with so much humor and simplicity you can't help but love Alan and his adventures. The thing I love so much about Swedish authors is how much they portray their surroundings as simple and idyllic. From these books and others I have read about the country, I really do want to visit Sweden, but during spring or summer. I don't think I can handle the cold during winters.
Listen to A hundred year old man who climbed out of the window and disappeared
This is one fiction book broke my heart, and yet, Chinua tells the story so beautifully. Addressing colonialism, and the conflict between religion and traditional African beliefs, as a reader, you find yourself getting caught in the middle wondering what you could have done in the situation. Chinua is probably one of the best writers we had in Africa and makes my next favorite book by him as well.
Chinua Achebe is like the father of African literature. It is difficult for people to love a book that they read as a set book in school, and yet I loved this book. I remember almost everything about it since I read it countless time. Here Chinua brought about some unique humor, politics, love, and as an African, you read it hurting because you know the events in the book are so true and hitting so close to home.  I still reread this once in a while, and I think I will always do.
There are two kinds of readers, those who absolutely love Atwood, and those who can't stand her. I am in the former group. It's true, Atwood is not the kind of writer everyone can love. I have struggled with some of her books, and yet, her MaddAddam trilogy falls in this list of books that I absolutely love. Dystopian books are not for everyone. In the first half of the first book, Oryx and Crake, I had no idea what was happening. I caught on and loved the second and the third book so much, I intend to reread them in a few years.
Listen to the MaddAddam Trilogy, Oryx and Crake here
I cannot stand any other book by Lawrence Sanders, and yet I have read this book a gazillion times. When I was growing up, we had this book at home and when I run out of stuff to read, I always reread it. I think it is the one book I have read most times, after A man of the people. I love his humor in this book. My mother and elder brother often make jokes relating to this book because they have read it more than once as well. It has been a while since I read it, I am feeling the temptation to start on it the next time I have no idea what to read.