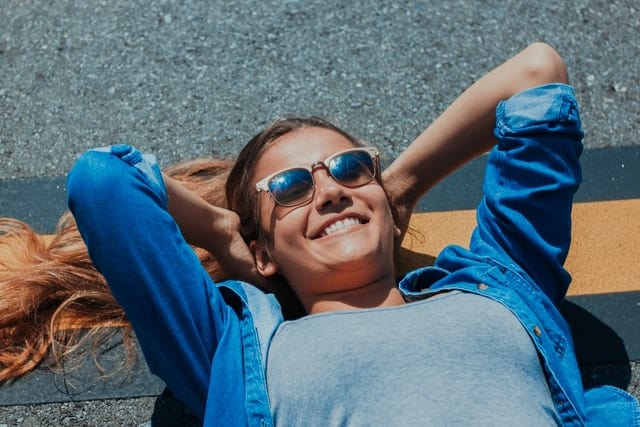 Self-worth is about knowing yourself and loving yourself. When you improve your self-worth, your esteem increases and so does your confidence. People will no longer treat you badly because you won't allow them to. When you know your worth, you will always find the strength to walk away from unfavorable situations.
Boosting your self-worth is, therefore, necessary for everyone who wants to live a fulfilling life. Here are some of the best books on self-worth.
In this book, Brene Brown teaches you not to be so hard on yourself. We often aim to be perfect and are so hard on ourselves when we don't achieve perfection. The more we are harder on ourselves, the more we feel that we are not worthy. Struggling with perfection translates to struggling with our self-worth.
From this book, I learned how to let go of who I think I am supposed to be and embrace and love who I am. You are imperfect, and that's alright.
2. Love Yourself Like Your Life Depends on It
As I have mentioned before, our self-worth is affected by us thinking we are not good enough. We don't love ourselves enough because we don't think we are good enough. Love yourself like your life depends on it will teach you how self-love will help you value yourself more.
3. Self-Compassion: The Proven Power of Being Kind to Yourself
The message on self-worth is consistent – be easy on yourself. Be kind with yourself and see your self-worth, esteem, and confidence increase. Love yourself and stop being so hard on yourself and see your value in yourself become better.
4. Overcoming Low Self-Esteem, 2nd Edition: A self-help guide using cognitive behavioral techniques
This book uses proven psychological techniques to self-help into overcoming low self-esteem. By use of behavioral techniques, you self-teach how to challenge low esteem thoughts and behaviors and improve your self-esteem, confidence, and self-worth.
5. The Psychology of Self-Esteem: A Revolutionary Approach to Self-Understanding that Launched a New Era in Modern Psychology
The best way to improve self-esteem and self-worth is by understanding the psychology behind it. When you understand your background, your mind, and your identity, you get to understand what affects your self-worth and how you can improve on it. I have discussed this in my self-awareness course; when you understand your identity and personality, you can take charge of your life.
6. The Courage to Be Disliked: The Japanese Phenomenon That Shows You How to Change Your Life and Achieve Real Happiness
The Courage to be Disliked is not an easy read. However, the more you bear with it, the more you understand where true happiness comes from. You can only achieve happiness and self-worth when you look past the perceptions you have about yourself and others and get to the root of who you really are. I highly recommend this life-changing book.
7. A Liberated Mind: How to Pivot Toward What Matters
Liberate your mind from beliefs that no longer serve you and see your life transform. Lack of self-worth comes from clinging onto beliefs that are wrong, outdated, and unreal. When you liberate your mind, you start seeing things in a new light and stop tying your self-worth to the wrong things.