Are self-help books worth reading?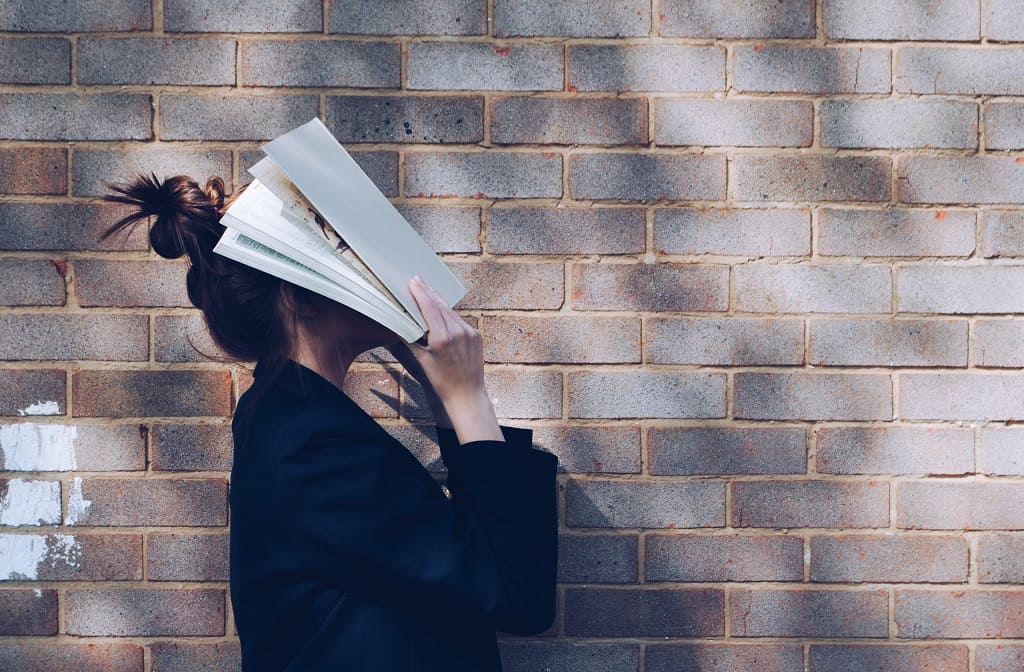 Are self-help books worth it? Are self-help book useless and a complete waste of time? Do self-help books work? These are common questions on Google,
Reddit and Quora among other forums.
I belong to several online book clubs and numerous people swear that they can never read a self-help book or as others like to term them, motivational books.
Do I read self-help books? Hell yes! Are they helpful? Very much so! Are they worth it? Yes! They are worth every dime and every minute I spend reading them.
Here are some of the reasons why I think self-help books are worth it
Self-improvement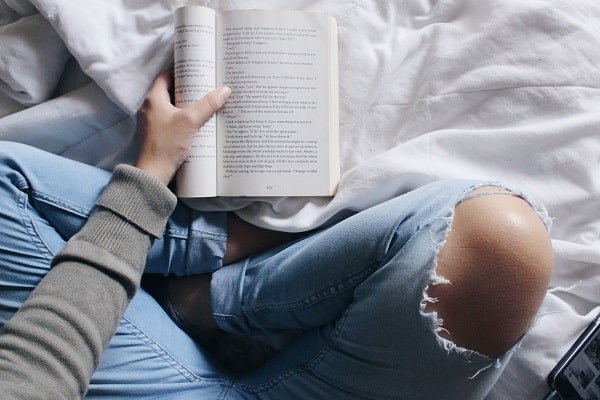 First, I don't like the term self-help books. I term them as self-improvement books. I read them to self-improve in different areas in my life.
The term self-help makes people think that they should only read when they need help in certain areas. True, there are some books in these areas; such as how to go through a divorce, how to overcome loss, etc.
Learn to differentiate self-help books from self-improvement books. If you are not on a mission to constantly improve your life, you are missing out greatly.
Not everything in the book turns out to be impactful in my life. I can grab as little as one lesson from that book and this lesson brings some positive change into my life. I believe that I have something to learn from every book I read, fiction or non-fiction.
I am a strong believer in self-education and there is so much that we don't learn in schools. How can we learn them? Through self-education. What is the best way to get some self-education? Reading!
Don't paint mud on self-help books if you have not read any. Try them, and not just a couple, but several and see if you grasp something from them.
A little lesson goes a long way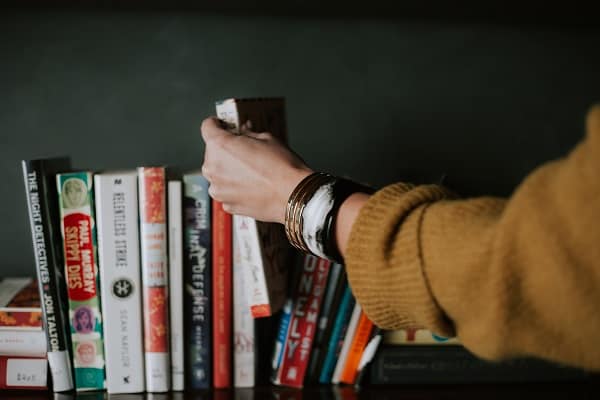 I have never met a man so ignorant that I couldn't learn something from him- Galileo Galilei
Most self-improvement authors are seasoned researchers and scholars. Some share their life experiences or strategies that they applied in their lives and these strategies worked for them. Some are strategic and thought leaders who think differently and help you see a different perspective of things.
Either way, each of these people has something to share that you can learn from. Sometimes you can pick a book and it makes no impact in your life at all. Other times, you can pick a book and it could be just what you needed at that moment.
When I read Grit by Angela Duckworth, it was just what I needed at that moment. This is not a self-help book. It is not filled with blind positivity and mantras to make you feel better about yourself.
Grit is a well-researched book, with contributions from experts, real-life experiences, decade-long researches and full of practical opinion and advice.
You can learn something different from each book you read. You just have to keep an open mind.
Different thinking and perspectives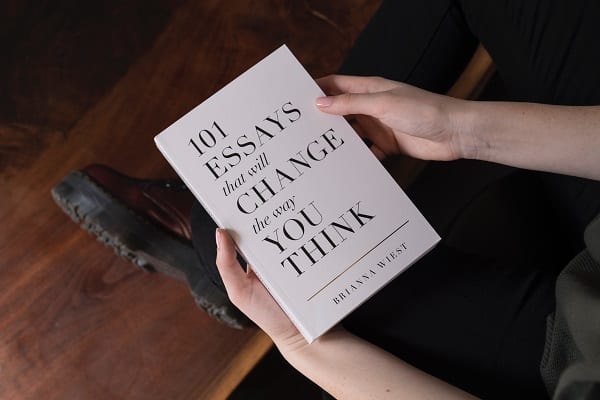 I adore Malcolm Gladwell. I love how he thinks and I read his books over and over again. Malcolm Gladwell sheds light on different issues from a different angle.
If you can avoid books such as Outliers, Blink, Tipping Point and David and Goliath on the thought that they are self-help books, then you are missing out on some brilliant thinking.
This author gives you something to think about and lets you open up your mind to different perspectives. Most things are not as they appear, and he proves so.
I just read David and Goliath and the author sheds light on how the underdogs become winners due to learning to survive in adversity.
For example, ponder on these questions:
How do some people with the learning ability, dyslexia, end up succeeding in various fields, even though they cannot read? (Richard Branson).
Why do people that lost their parents at an early age comprise the majority of American presidents?
Why do some brilliant people get into top-level universities and start failing, and some people in middle-level universities excel?
Would you like to know the answer to these questions? Here is what you could be missing my dismissing Malcolm Gladwell's books as self-help books and missing out on some thought-provoking opinions.
These books are written by seasoned scholars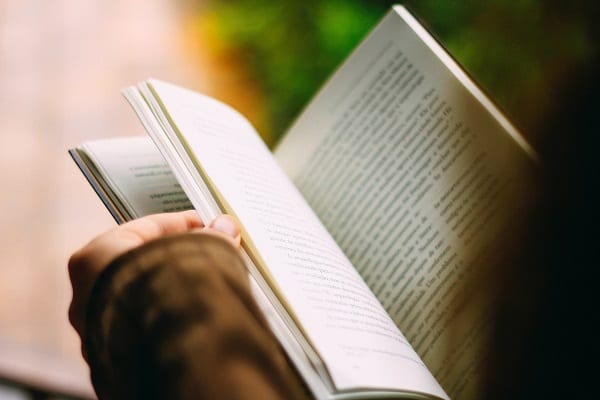 Some awesome psychology books are dismissed by many as self-help books, yet they have some of the best researches and explanations of why we think the way we do. I summarized some 10 psychology books, check them out here.
Authors such as Susan Cain, Angela Duckworth, Cal Newport, Adam Grant are scholars that conduct in-depth researches on their books before graciously delivering them to us. These are not some shower-thoughts that someone thought up and brought them to us.
Instead, the authors rely on their decade-long researches, borrow from the researches of others, break down their findings and present them to us. These books change the way you think.
Quiet: The power of introverts in a world that can't stop talking, one of the most impactful books to my life, was written by Susan Cain. Susan Cain was an introverted lawyer that realized she was in the wrong profession.
Her introverted nature made her realize how much other introverts struggle at the workplace and how the workplace is not designed for introverts to thrive.
She researched this book for 7 years! Yes, SEVEN years! She went to different seminars, universities, schools, offices, families. She studied and talked to introverts. She then wrote a book for introverts, about introverts and to help others understand introverts.
What if I dismissed this book as a self-help book and choose not to read it because, well, I don't need any help? I would not have come across the GOLD within the pages of this book. (I highly recommend it btw).
Becoming an effective person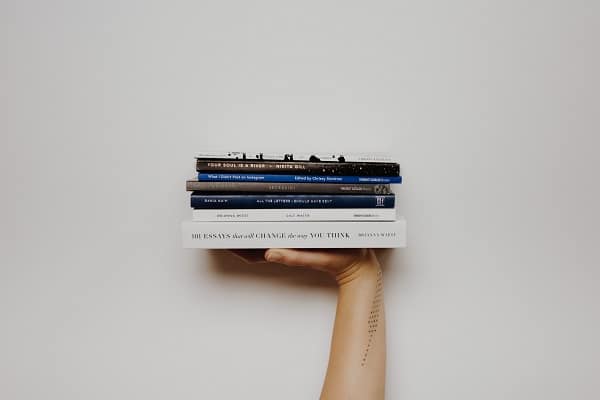 If you think that you are perfect today, that you don't need any form of improvement, I can also say you are lying to yourself.
Are you being the most effective you can be? Is your productivity at its highest level? Do you have COMPLETE control over your emotions? Are you perfection walking around? I don't think so!
Self-improvement and personal development help you become effective in different areas. The 7 habits of highly effective people will help you implement personal change.
Emotional Intelligence will help you take charge of your emotions, self-regulation, motivation, and create good relationships.
Deep Work will help you become a more productive person in this distracted world we live in.
My point is, each book will teach you something different. Whatever the area of your life you want to improve, seek out the books in these areas and somewhere across your reading, you will come across some of the best self-improvement books ever written.
True, some are just noise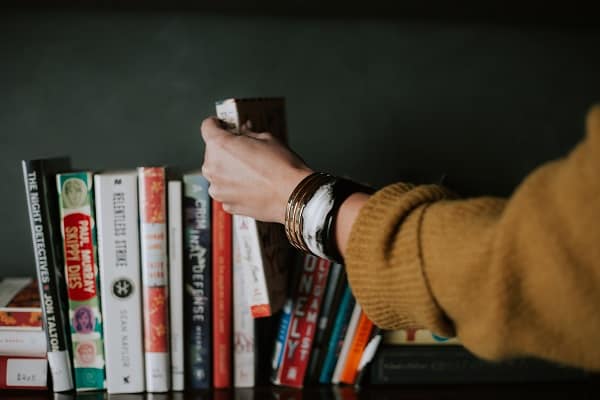 That being said, some so-called 'self-help books are just noise'. Those get rich quick books, or some blind positivity and optimism books can be just hogwash. However, these are just a few dots in the otherwise awesome world of self-improvement.
I would say the thing about personal development books is that the impact on your life depends on what you are going through at the moment and whether the book is answering the questions that you have.
For example, some people consider The Alchemist life-changing while others don't get what the fuss is all about.
Your values, principles, level of self-awareness, age, and current situation will influence how impactful a book is to you. Also, we all have different tastes.
Don't just dismiss self-books in general, you could be missing out on some helpful advice and some thought-provoking opinions.