7 self-care teas that you need in your life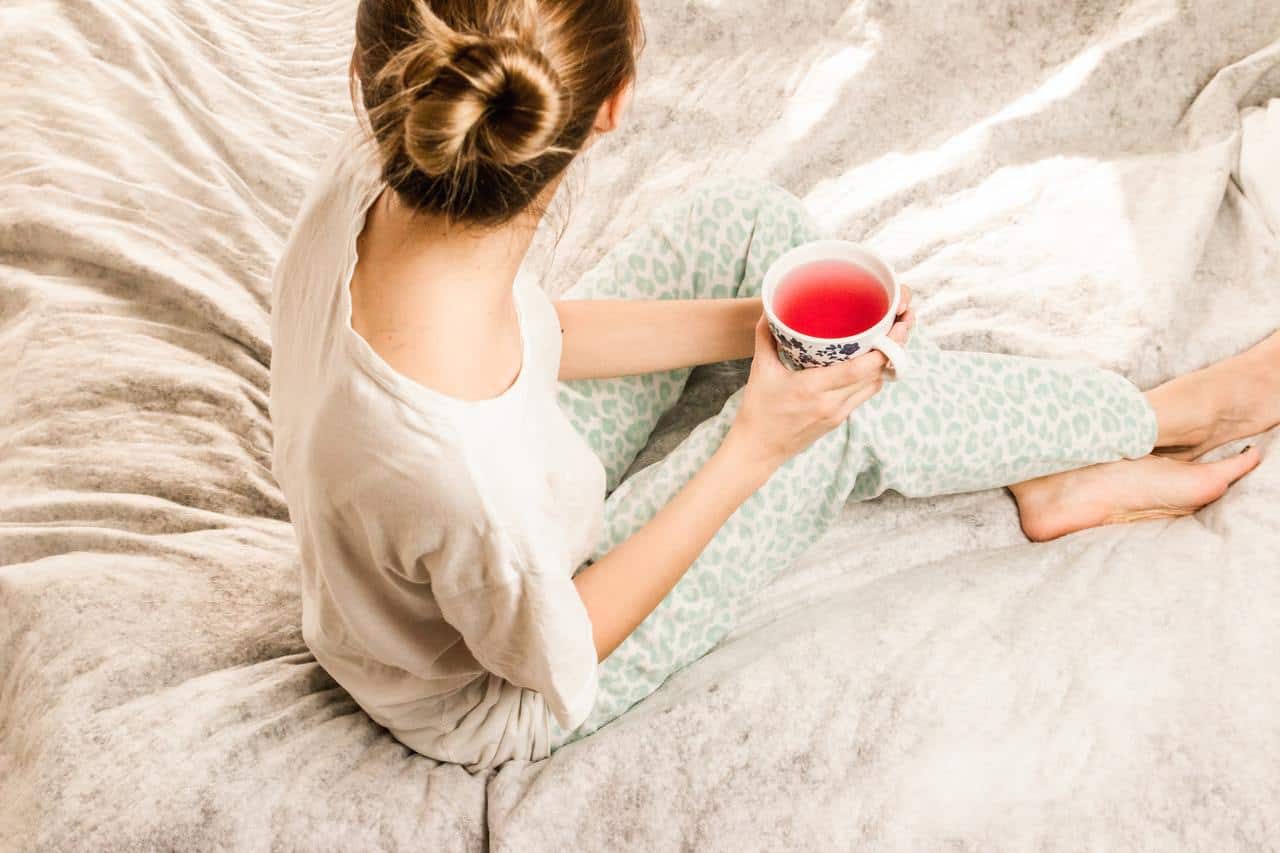 There is a tea for every event and situation. Whether you are sitting at home reading a book, relaxing watching Netflix, working, or recovering from being under the weather, tea comes in handy.
Different teas serve different purposes. On a normal day, after my morning coffee, I like to keep sipping green tea throughout the day alternating with cups of warm water.
Sometimes I sip peppermint tea in the afternoon when my brain is feeling all foggy rather than stay coffee and struggle to fall asleep later. In the evening, after dinner and right before bed, I sip chamomile tea to help me relax and fall into some good sleep. Tea is crucial for self-care.
That moment you have your hands around a mug of some tea is heavenly enough.
Here are some different teas for different purposes.
Feeling nauseous or lack of appetite? Try some ginger tea. I take this when having stomach upsets or nausea and feel as if I need to cleanse my system.
If you can, boil some water, put in some ginger tea and put it in a flask. Keep sipping throughout the day and your stomach will thank you for it.

This is my everyday tea when I am working. Green tea is good for you and acts as an antioxidant for your body. Not only is it refreshing to take as it makes you feel as if you are making healthy choices, but it is also said to relieve stresses and headaches.
I cannot attest for medicinal effects, but I like to sip in throughout the day. Sometimes I throw in a ginger root into it and some peppermint. It's better than sipping a coke as you work.

If you don't have any acidity issues, consider taking lemon tea. This works especially in the morning with warm water on an empty stomach. The benefits of lemon are immeasurable. It can help relieve nausea and cleanse your body.
Lemon fights cholesterol and you make lemon tea a regular habit, cholesterol can be a thing of the past. When you have the flu, throw in some ginger, honey, and peppermint into the mix and feel the congestion clear.

I have been advised to take lavender tea to help me deal with the regular migraines that I suffer from. Lavender is said to have stress-relieving and mood-lifting effects.
It can help alleviate symptoms of anxiety and depression. A blend of lavender, chamomile, and lemon is suggested to take before bed for a relaxed feel which will make you fall asleep faster.

This is my favorite evening tea. I put a chamomile tea bag in warm water and sip as I read just before bed. The relaxing feel and coziness help me fall asleep with no struggle at all.
Chamomile tea also comes in handy during my periods. It helps me relax and I feel it eases the cramps.

A friend bought me a box of white tea as a gift and wasn't I glad she did? I added into my collection of teas and I am loving it already. White tea, like green tea, is full of antioxidants and is effective at reducing inflammation in the body.
White tea is also said to help in weight loss just like green tea. It is an incredibly healthy tea and is good for your health. Though not as popular as green tea, if you are a tea enthusiast, consider adding it to your collection of teas and enjoy the massive benefits.

This is another rare tea whose popularity is increasing for tea lovers. Purple tea is associated with anti-aging effects, weight loss, and improved cognitive function. Like a lot of other herbal teas, it has a high antioxidant capacity.
The caffeine in purple tea is much lower than that in black tea and helps lower cholesterol and blood sugar metabolism. No harm in adding this tea to your self-care routine and discover the benefit.
Why not add some tea to your self-care routine, you'll love the relaxing feeling that comes with sipping tea.