Stop negative thoughts using these 12 powerful techniques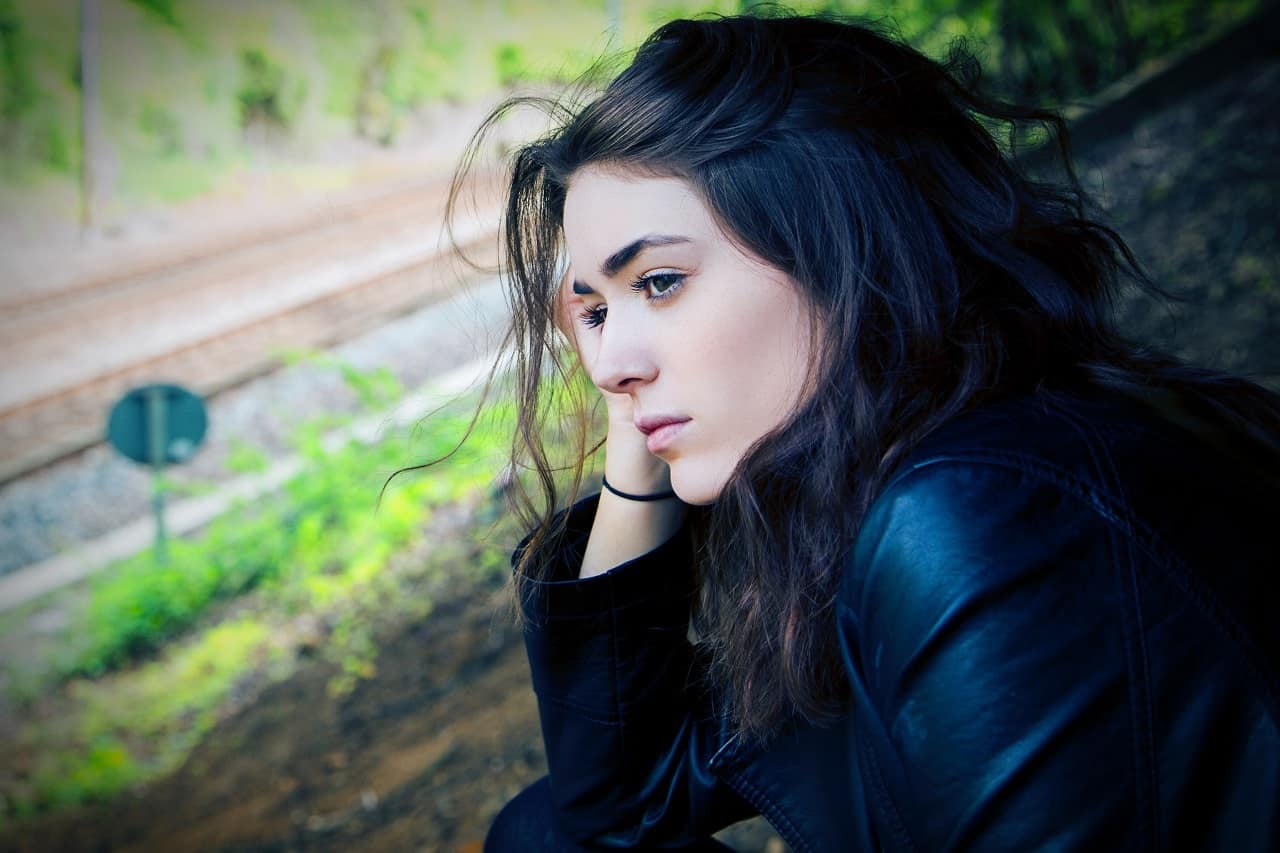 "Don't affirm the negative if you want positive outcome"- Louise Hay

Do you find yourself sinking into one negative thought after another? Sometimes, we just can't control the negative thoughts keep coming through our minds.

We think we are not good enough, others are better, and think of all the wrong things that can happen in our lives. Negative thoughts can impact the quality of your life, the more negative your thoughts are, the more you will feel like a victim in life.

You will see all the wrong things that are happening and fail to appreciate all the good things that are happening. In fact, you will be so clouded by the negative things that you hardly ever have a moment to appreciate the positive things. How can you stop negative thoughts and live a happier life?

Here are some techniques to help you stop negative thoughts

Increase your self-awareness 

Self-awareness will help you become aware of your moods and feelings as they take place. This means that when you feel your mood changing, you recognize that you are experiencing negative thoughts and they are affecting how you feel.

Self-awareness helps you recognize your mood as it happens and take control. When you are self-aware, you recognize just when the negative thoughts are kicking in and you work on stopping them before you get into the wind whirl of negative thoughts. Self-awareness puts you more in control of your life.

Take these self-awareness exercises to help you become more self-aware

Stop comparing yourself to others 

Comparison derives you of joy. The movement you start comparing yourself to others, you will see that the others are probably doing better than you are in different areas, and as a result, you start feeling negative.

Thoughts such as 'nothing good ever happens to me' or 'why are others succeeding in this area and not me' start kicking in. the more you compare, the more you will find that we are not equal and this will make you such a negative person especially if you are comparing yourself with those that you think are doing better than you are.

In order to stop comparison, first, note that not everything is as it seems. The person whose life you think is perfect may not be so perfect. The fact that you choose one element as a comparison point means they could be doing better than you on this element but lacking in others.

Secondly, remember that our paths are different, and you simply cannot be walking at the same pace as the next person. The fact that they have achieved something does not mean you should be achieving something else as well. Maybe you are meant to succeed in a different area.

To stop negative thoughts, avoid comparisons at all costs. As one of my favorite poem, Desiderata states,

"If you compare yourself with others, you may become vain or bitter, for always there will be greater and lesser persons than yourself".

Choose not to compare, for you will always find what you are seeking. If you seek to undermine your efforts, you will see just that. You will see the achievement of others are undermining your efforts and this will make you full of negative thoughts, vain and bitter.

Digital detox 

Speaking of comparison, the internet offers so many chances for us to compare ourselves to others. Social media is full of people boasting their best life and sometimes you can't help but think how well others are doing while you not doing so well.

To stop negative thoughts, go on a social media detox. Sometimes in the past, I realized that sometimes social media gives me anxiety. Every time I log in I could see someone achieving something I have been working towards and I have not achieved. As a result, I felt bad about myself and this led to one negative thought after another.

Choosing to avoid social media was not only good for my mental health, but it also made me more productive. I chose to only use social media for work and besides that, to avoid it at all costs. Try this as a way to keep off negative thoughts and focus on your wellbeing.

Thought stopping 

Thought stopping is a cognitive intervention technique used in psychology. It helps you take charge of your thoughts. Thought stopping means consciously saying STOP, when you realize you are about to snowball into negative thoughts.

The thing about negative thoughts is that one always leads to another. Before you know it, all you are thinking about are all the things that could go wrong. Thought stopping helps you take charge and stay STOP when you realize you are sinking into negative thoughts.

You then steer your mind to positive thinking. Every time you feel negative thoughts creeping in, try this and make it a habit.

Read: 3 thoughts that could completely transform your life

Consume positive material 

The material that you consume can make you think that everything is wrong with the world.

Sure, there hunger and war and a lot of other unfavorable things, but your bingeing of this information is not doing much for your mental health, as it is not doing much help to the world either if you are not doing anything to control the situation.

You can reduce negative thinking by consuming the right material. Watch, listen to and read stuff that will make you think good thoughts rather than doomed thoughts.

Stop overthinking 

Overthinking leads to worrying and anxiety all of which lead to self-doubt and fear. Nothing good ever comes from overthinking. In fact, this kind of thinking will limit your happiness as the more you think about something, the more you enlarge it in your mind and the more you feel powerless to handle it.

Worry, often a result of overthinking will hurt your mental health, gut health, and overall health. I have one rule about worrying; if it is within my control, what can I do to solve it, and if it is not within my control, why worry about it if there is nothing I can do about it?

We think that by worrying we validate our concern for something. Not really, you can be concerned but not kill yourself with worry. If you are concerned, take action. If it is beyond your control, then let it be. Worrying will not solve it.

Change your attitude 

Develop a positive attitude and watch negative thoughts fly away. A positive attitude is when you see possibilities in all things and hindrances don't break you.

When you develop a positive attitude, you stop focusing on all the things that could go wrong but focus on all the things that could go right.

The more you see possibilities, the more you don't focus on the negatives. You believe that all is well and therefore your mind is not constantly shifting to negative things.

Change your attitude and see how much your thoughts will constantly be positive and you will develop optimism.

Don't personalize everything

When you have thin skin, you perceive all the things that are happening around you as intended to hurt you. Learn not to personalize things. Not all the things that are said or done are intended to hurt you.

Negative thoughts that result from personalizing things are such as believing that no one wants good things for you, that you don't matter and you are unworthy and as a result, you sink into sadness and depression.

Learn to personalize events from personal attacks and change your reactions to what happens around you. When you see life events as just that, life events, you realize that you have control over your reaction to things and you take control over your thoughts. You start to think good thoughts.

Ask for help 

If you are a constant worrier and always think negative thoughts, you may consider seeking help. A friend always had negative thoughts such as nothing good ever happens to her and that people are out to hurt her simply because she had a difficult childhood.

She didn't understand that her childhood influenced her thoughts today and this affected her wellbeing and the nature of the relationships she developed.

It's only after seeking therapy that she learned this. Seeking help, whether its therapy or talking to a reasonable person, can make you realize how your past is influencing your thoughts, and how you can repurpose your thoughts to be more positive.

Practice positive affirmations 

Negative thoughts happen especially because you are constantly affirming them. If you are constantly thinking 'I am not good enough' you are affirming this negative thought and it sticks to your mind.

The same way a negative thought can have a sticky effect is the same way a positive thought can have a sticky effect on your mind. Start giving yourself positive affirmations, sometimes your mind needs a little convincing.

Say affirmations such as 'I am good enough', 'I am worthy of love', 'I can do this'. This constant positive affirmation will make your mind start believing these things and a train of positivity will occur in your mind and leave little or no space for negative thoughts.

Develop a growth mind-set 

When I read Carol Dweck's Mindset, I thought I had a growth mindset and even judged those who I thought didn't have a growth mindset. However, this book challenged me to realize that my mindset was not as growth-oriented as I thought.

When you have a fixed mindset, you believe things are as they are and cannot easily be changed. For example, you believe that things should be a certain way or that people are born smart and those that are not so smart cannot be smart.

Having a fixed mindset means that things such as failure affect us so much since we believe that we are smart enough and shouldn't be failing. However, having a growth mindset means that you recognize that everything needs to be worked on and that failure is an option.

As a result, when you fail, you don't fall into a pity party and start thinking of all the things that are wrong with you. Instead, you recognize that failing is part of the process and start working to do better.

You take failure as a lesson to make you do better next time. Failure, therefore, does not lead to a train of negative thoughts, it leads to the appreciation of the lesson learned and purpose to do better in the future.

Surround yourself with positivity 

Surrounding yourself with positivity will reduce the kind of negative thoughts that go through your mind. This is especially in the form of relationships that you create. If you develop relationships with negative people, your thoughts will always be negative.

If you surround yourself with the people who always complain of all the things going wrong in life, the government, taxes, famine, war, global warming, you will learn to shift blame to all the things going wrong in the world and feel helpless.

This is by no means a call to bury our heads in the sand and ignore what is happening around us. However, constant complaining with no action will lead us nowhere.

Surround yourself with positive people that take action to solve that which they can control and don't constantly complain about things they can't control.

How to be more optimistic -5 simple steps to help you develop optimism

Bonus technique to stop negative thoughts

Practice gratitude 

Learn how to be grateful for what you have. We commonly think about what we don't have and hardly look at what we have.

We are hardly grateful for the grass on our side but focus so much on how greener the grass is on the other side. To reduce negative thoughts, practice gratitude.

Every day, state or write down 3 things you are grateful for. You will find yourself appreciating your life more and changing your thinking.

You will believe in abundance and reduce how much you worry since you believe that there is enough for everyone and you are as deserving as the next person.