Today Matters: 12 daily practices to guarantee tomorrow's success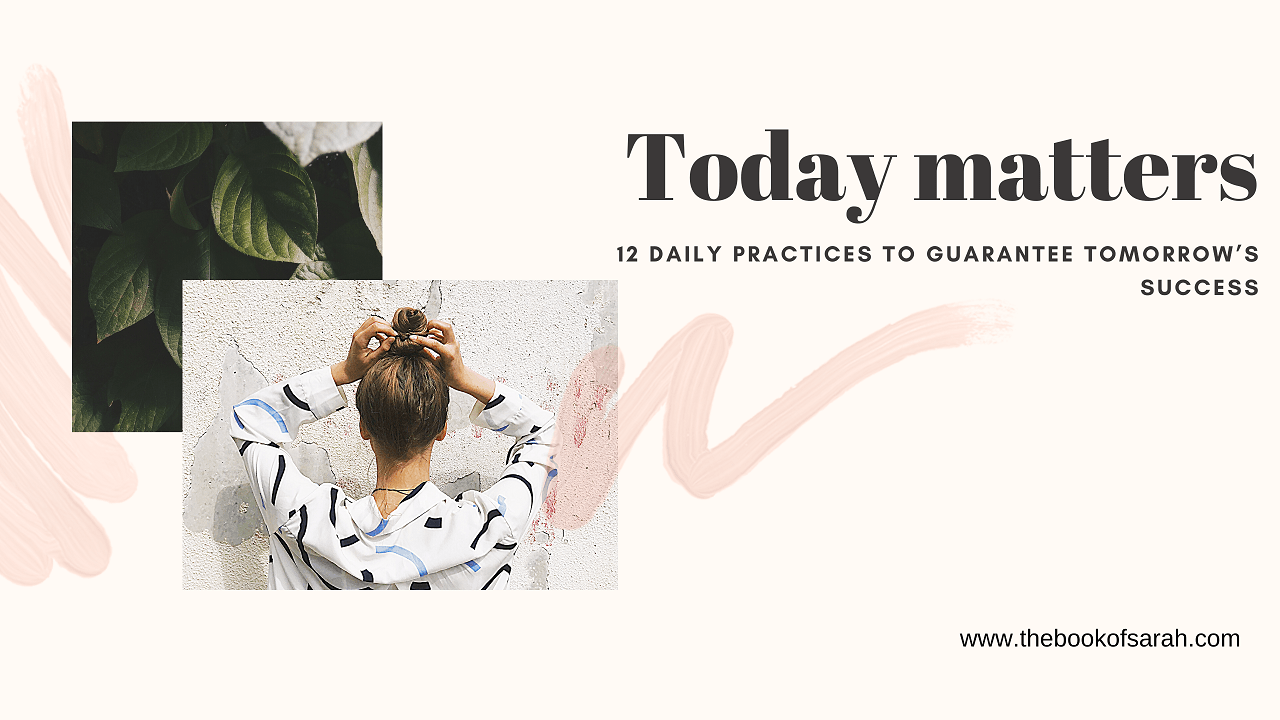 Today matters: 12 daily practices to guarantee tomorrow's success by John Maxwell
I got this book from a friend and I didn't know what to expect. I had read John Maxwell's other books on leadership do I was expecting leadership lessons from this one as well. Wasn't I in for a pleasant surprise! I have come to learn that what you do today matters. 
I have gone through this book a gazillion times and underlined massive texts. I think this is one of Maxwell's less known books and yet the most impactful. If you like quotes, check out some Today Matters quotes among others here. 
It teaches us so much about personal development covering the different areas of personal development we should focus on to improve the value of our lives. 
Here is a Today Matters Summary. You can also listen to Today Matters Audiobook Today Matters Audible
Making today a masterpiece
First, Maxwell focuses on how we should focus on what we do just for today, and watch our efforts create a ripple effect for the future. He insists on how we have to take charge of our lives and not let life take charge of us. 
"Most people don't lead their own lives; they accept their lives" John Kotter.
For our tomorrow to turn out the way we would like, full of success in our areas of interest and full of happiness, what we have to do is make today a masterpiece. 
In this book, Maxwell discusses the 12 practices to make today impactful which I will discuss below; 
Attitude 
"Possessing a great attitude is like having a secret weapon- John Maxwell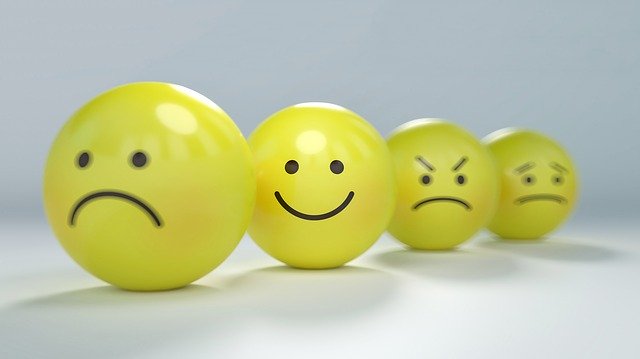 Choosing the right attitude is bound to have some positive effects on your day. Your day turns out the way you choose to make it. If you choose to have a positive attitude, your day will brighten up and the opposite will happen if you choose to have the wrong attitude. 
I have written before on the importance of developing a positive attitude and how you can improve your attitude in order to have a good day. Your attitude increases your possibilities.
When you possess a positive attitude, you recognize more opportunities. Your eyes open up to see all the good things that could happen to you and you feel positive and energetic enough to seize these opportunities. 
Not only will having a positive attitude make you happier, but it will also improve the relationships all around you. A positive attitude is contagious. When you exude positive vibes, those around you will respond with the same. 
This daily practice, therefore, involves changing your 'I can't' to 'I can', changing your 'if only', to 'I will', and changing your fears to confidence. 
Today Matters involves changing your outlook towards life and seeing more possibilities than obstacles. It involves expressing more gratitude than you complain and seeing the bright side against all odds. 
Priorities
"Devoting a little of yourself to everything means committing a great deal of yourself to nothing"- Michael Leboef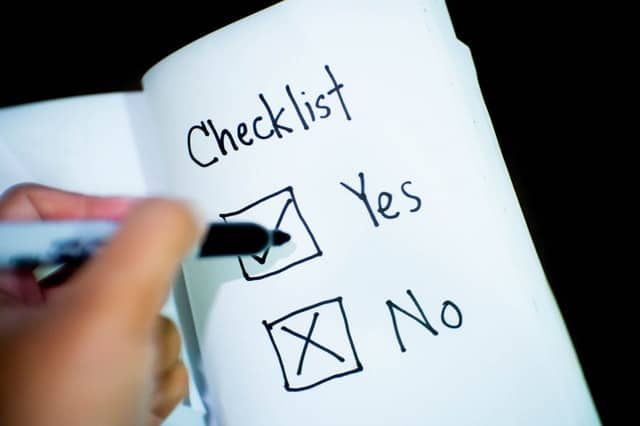 I have written before about how working hard is fruitless if you don't have clear goals. It's important to identify your priorities and focus on them. Lack of priorities will lead to lack of direction and focus.
You will be working so hard, and yet you are not sure of what you are working towards. Remember the phrase 'jack of all trades but master to none'? 
In her book, Grit, the power of passion and perseverance, Angela Duckworth discusses how picking one thing and sticking to it is what leads to success. You cannot become an expert if you have your efforts spread over ten passions.
Instead, for you to become Beethoven, you should set your priorities to practice playing the instrument every day. This means you have to overlook other things. 
"The art of being wise is the art of knowing what to overlook' –William James
You have to decide what you will focus on and what you will let go. If you are multi-talented, it's possible that you feel you can do all the things you have set your mind on.
This is especially when you are young and energetic and feel invincible. While you shouldn't focus on your limitations, picking on a few things and focusing on them will lead to higher levels of success than focusing on massive things. 
Today Matters reminds you to set your priorities and increase your focus. 
Health 
"If I had known I was going to live this long, I would have taken better care of myself"- Mickey Mantle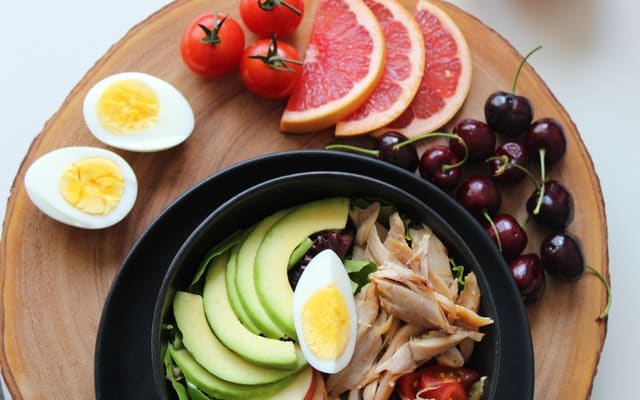 You may have the right attitude and your priorities in place but lack the energy to work on them.
Your health is important to your success. You cannot work on your goals on a hospital bed, or when you feel tired and lethargic all the time. Everything you put into your body will be accounted for at some point. 
When you are young, you feel that you can put your body through so much and yet you feel great so it doesn't really matter. However, your latter years will be a reflection of what you have been putting your body through in your youth. 
Today Matters encourages you to exercise more, eat better, manage stress effectively, and make taking care of your body a daily practice. 
Family 
"Time is like oxygen- there is a minimum amount that's necessary for survival. And it takes quantity as well as quality to develop warm and caring relationships" Armand Nicholi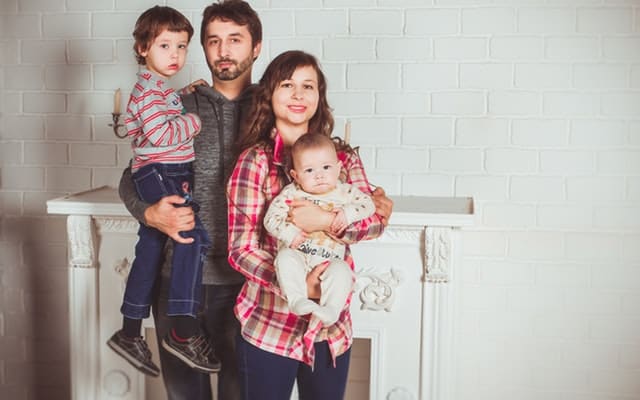 I have always discussed the importance of cultivating positive relationships. The relationships around you influence the quality of life that you lead. If you surround yourself with the right people, you develop a support system. One way you can do this is to create a great family. 
Several influential people such as Sheryl Sandburg and Warren Buffet have discussed how choosing the right spouse the most important career decision you will ever make. 
Today Matters reminds you to create and maintain good relationships with your family. Work on spending quality time with your family (parents, spouse, children) and they influence the stability in your life. 
Thinking 
"What is important is ideas. If you have ideas, you have the main asset you need, and there isn't any limit to what you can do with your business and your life"- Harvey Firestone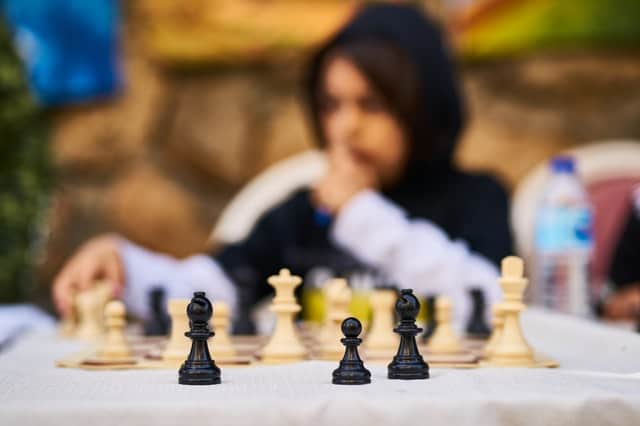 I cannot emphasize enough on the power of self-education, and the best way to self-educate is through reading. The more you read, the more your mind opens up, you think more and you develop ideas.
The future success of your life is determined by the kind of ideas you develop. Ideas can help you improve your personal and professional life. 
In Today Matters, John Maxwell shows how thinking helps you gain an advantage. He discusses how thinking precedes positive results, how thinking will make you rise above your surroundings and help you create a life where you live according to your own terms.
Whether it's at work, in business, and in your personal life, thinking will give you an advantage especially because it will help you develop intelligence, emotional intelligence and change the overall quality of your life. 
You can take an online course to help you improve your thinking and mindset Buy Now
Commitment 
"You have to pay the price. You will find that everything in life exacts a price, and you will have to decide whether the price is worth the prize"- Sam Nunn

"Nothing is easier than saying words. Nothing is harder than living them, day after day- Arthur Gordon.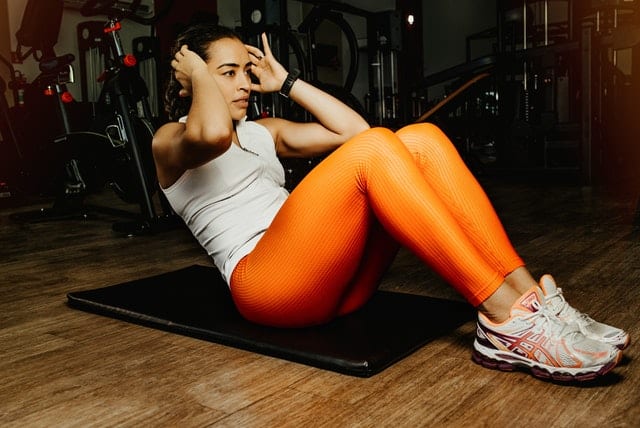 If you have set a goal, identified your priorities, put all ducks in a row and you are ready to go for your dreams, how committed are you to achieving what you want.
Are you willing to pay the price you achieve what you want? All the goal-setting, thinking and setting priorities is useless if you are not willing to commit. Commitment leads to grit. 
Angela Duckworth shows in her book that persistence and perseverance is crucial to success. This means committing, persisting and perseverance even when things are not in your favor, on when working on your priorities is not fun anymore. 
In Today Matters, John Maxwell shows that commitment will help you develop tenacity. He discusses how making the decision to commit every day will include counting the cost, paying the price, striving for excellence, expecting a struggle and being ready for it, putting in effort, discipline, focusing on your choices and getting things done even when you don't feel like it. 
Finances 
"All progress is based upon a universal innate desire on the part of every living organism to live beyond its income" – Samuel Butler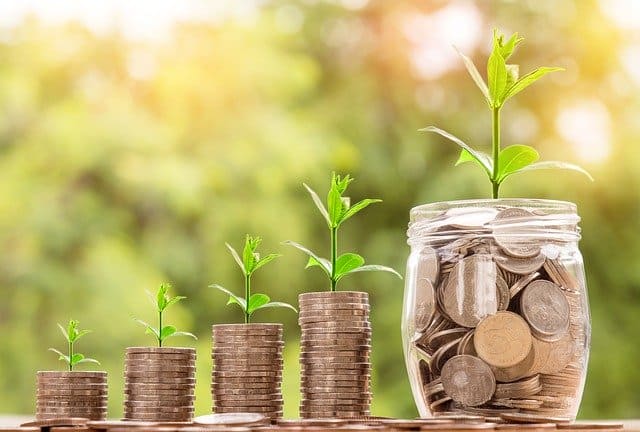 How good are you with your money? No matter how little or much you earn, managing your finances well improves the quality of your life. How good you are with your finances gives you options.
As the above quote mentioned, many of us have a desire to live beyond our income. How much do you fight this desire? 
Take a course to improve your personal finance. Start This Course Now
In Today Matters, John Maxwell discusses how finances matter today because first, money will not make you happy. If you're not happy without, you will not be any happier with some.
Further, debt will make you unhappy, and having a financial margin gives you options. He discusses tips to help you put the value of things into perspective, reduce debt, become a good earner, reduce comparison and gain greater satisfaction in life. 
Recommended book: Broke Millennial by Erin Lowry
Faith 
"I sincerely believe that faith holds the key to life's meaning"- John Maxwell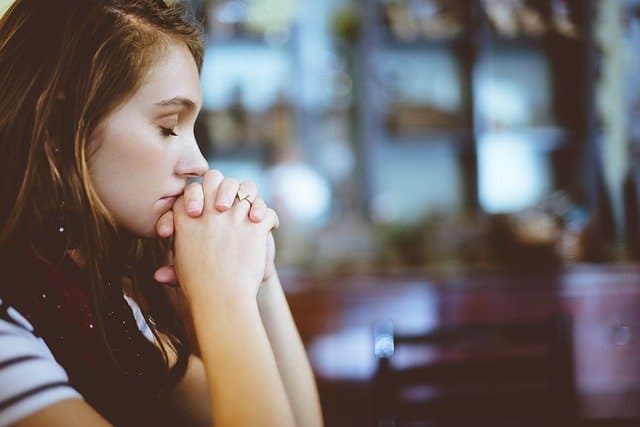 John Maxwell is a Christian minister and a lot of his teachings are based on the bible. I understand faith is a touchy topic and this is a topic I refrain from talking about.
Spirituality is a very personal thing and I don't think I should be in a position to advise anyone about spirituality. However, in this book, Maxwell discusses how faith gives a person peace, resilience, strength, spiritual health.
Depending on your source of spirituality, spiritual connection gives you greater satisfaction in life and is a source of inner strength. 
Relationships 
"Relationships help us to define who we are and what we can become. Most of us can trace our successes to pivotal relationships- Donald O Clifton and Paula Nelson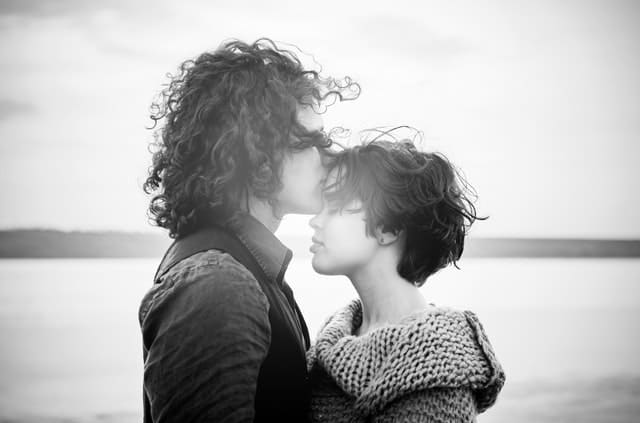 I have discussed the importance of great relationships before. In Today Matters, John Maxwell shows how good relationships give us fulfillment. He even borrows from one of the best books I have read about relationships, How to win friends and influence people by Dale Carnegie.
Maxwell shows that relationships matter today because first, the greatest life experiences involve other people. You will enjoy life more if you surround yourself with people that are good for you, and the relationships you form can help propel you. 
On careers and businesses, you need to develop relationships with others to create a satisfying work environment. Therefore, Today Matters discusses how you should place a high value on people, learn to understand people respect others and commit to adding value to others. Good relationships will improve your life by giving you fulfillment. 
Generosity 
"Do all the good you can, to all the people you can, in all the ways you can, as long as you can"- D. L. Moody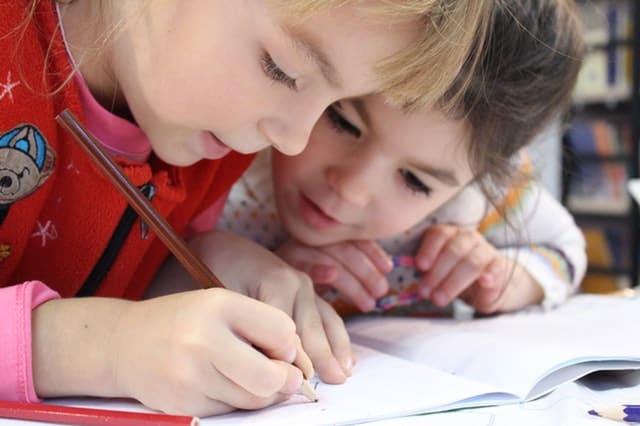 What is the value you add to the lives of others? John Maxwell discusses how your life will gain more significance if you give more. What is the value of acquiring all the money in the world if you cannot help others?
What is the value of acquiring all the knowledge in the world if you cannot use it to help others grow? People who give are more satisfied with their lives.
They derive more meaning out of life since they can create value for others. Many say they will give when they have enough money to give out. They forget that money can never be enough.
Actually, those with less give more since they know how it is to be without. Giving gives you joy, and making generosity a daily habit will improve the quality of your life. 
Values 
"Your core values are the deeply held beliefs that authentically describe your soul"- John Maxwell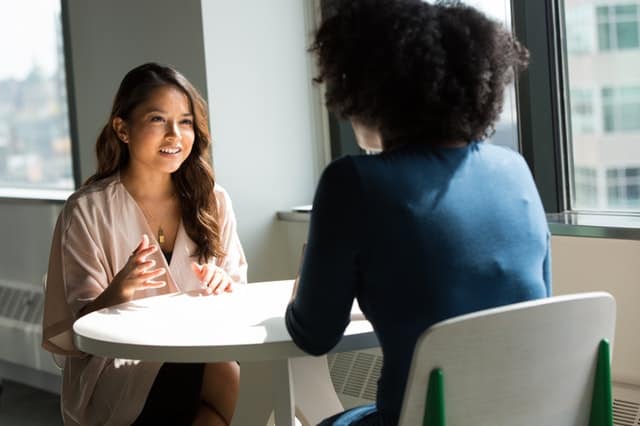 Your values give you direction. Are you living an authentic life? How much are your life decisions influenced by your values and principles? You can only live life on your own terms if you are guided by some principles. 
In his book, the 7 habits of highly effective people, Stephen covey discusses being guided by principles as one of the habits. This will influence you to make decisions that may be unpopular to others but are relevant to helping you achieve the right sense of direction and be an effective person. 
Today Matters shows how values influence an ethical lifestyle and how practicing this daily will steer you in the right direction. 
Growth 
"To become what we are, and to become what we are capable of becoming, is the only end of life"- Robert Louis Stevenson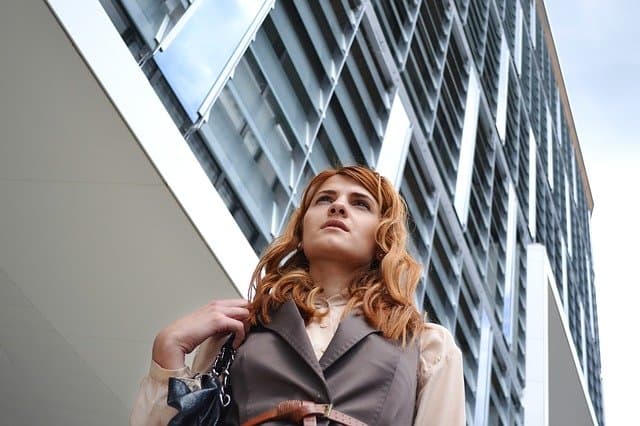 If you are not constantly working on your growth, I am not sure what you are doing with your life. Personal development should be a focus in your life.
In Today Matters, John Maxwell discusses how growth will prevent personal and professional stagnation. Focusing on your growth will help you create a better personal life and excel professionally, in career and in business.
Continuous improvement will help you reach your potential when you make it your goal to grow every day. A personal development plan can help you identify areas you want to grow in to create the life that you want, and then identify what you need to do to grow in each of these areas. Growth gives you potential. 
Get this 2021-2022 Weekly Planner: Black Stripe to help you set goals and priorities.
Why I recommend Today Matters
This book looks at all the aspects of our lives we need to master to improve the quality of our lives. It shows how discipline in these areas can help you have a good day, and many consecutive good days are all we need to have a good year and a good life. 
Buy Today Matters by John Maxwell or Listen to the book on Audible
Here is a Youtube Video of John Maxwell discussing his book Today Matters: