Think and Grow Rich by Napoleon Hill Book Summary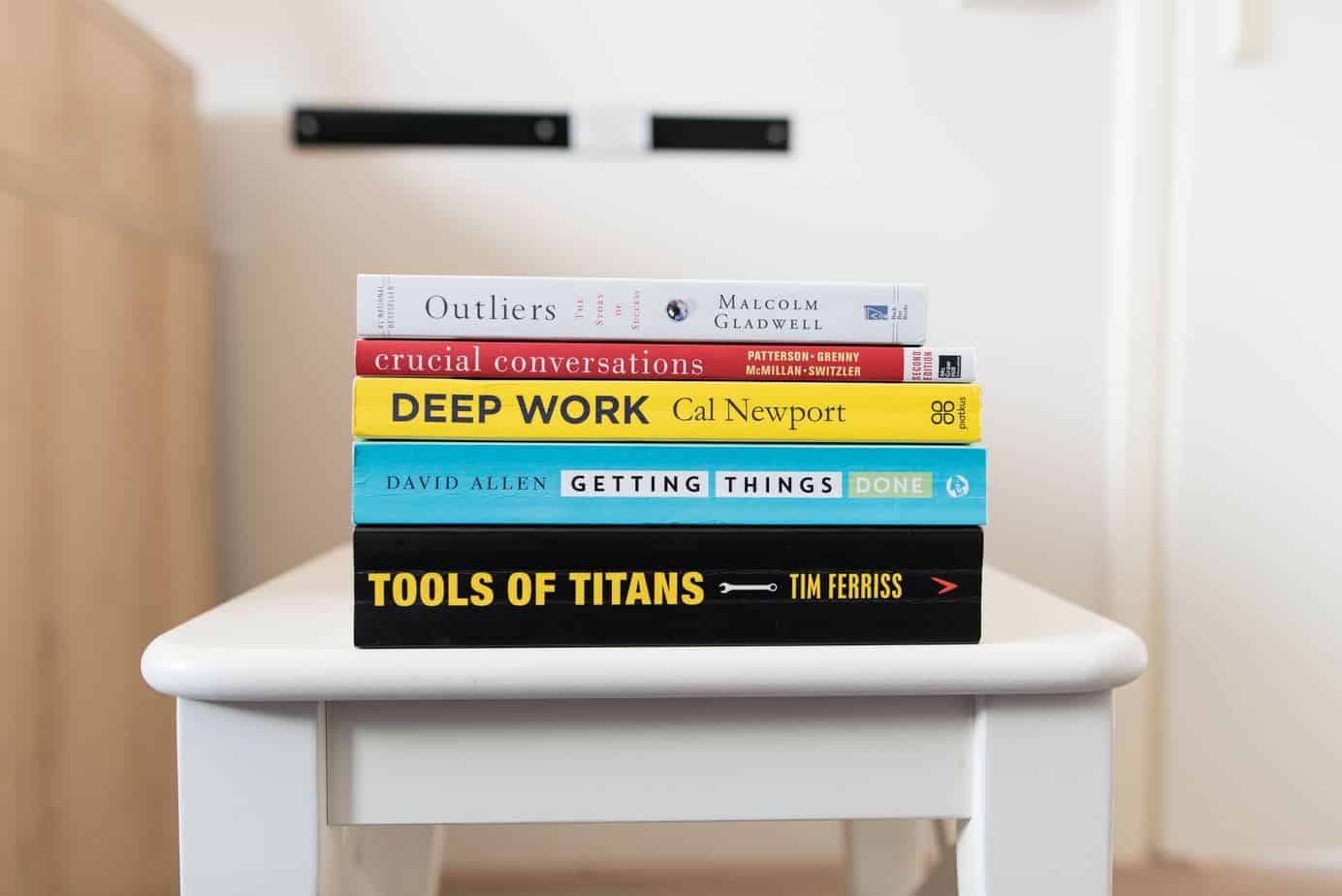 This book is a classic. Almost a century later, the lessons in this book still make so much sense as they did then. Napoleon hill shows that many things that we want are within our control, we just have to reach out and get them. Well, it is not as easy as that, but to some extent, these lessons can help you get a lot of areas in your life in line.
Think and grow rich discusses 13 common habits of wealthy and successful people and how you can apply these habits in your life to get what you want. In this summary, I will discuss 9 of the 13 habits that I found most impactful.
Thoughts are things
The author starts by showing us that our thoughts become things. Our thoughts eventually do become our reality. This is why it is so important to take charge of our thoughts. if you constantly think negative thoughts, they will affect your life negatively. You will worry constantly about things that have not even actualized. On the other hand, if you think positively, your actions will drive you to achieve the positivity of these thoughts.
Desire
It is hard to get something if you are not sure about what you want. However, when you know what you want and have the desire to get it, you will find a way to get there. I have written about how to have a desire for life here. Hill shows that when you have the right kind of desire, you will do what it takes to get what you want without compromises. He gives tips on how to actualize desire into getting what you want;
Be specific on what you want and write it down
Determine exactly what you intend to give so as to get what you desire. There is no something for nothing.
Establish a timeline of when you will get what you desire
Define a specific plan on how you are going to get there
Faith
Faith is a positive belief in something, and in this case, you need to have faith in yourself. Your thoughts are the highest indicator of what kind of faith you have. When you have positive thoughts, you develop self-confidence and allow the thought and belief that what you want is achievable. On the other hand, when you have negative thoughts, all the wrong things you think about are likely to actualize. This book emphasizes that riches begin with faith, and when you believe you can, you will definitely work hard to get what you want.
Specialized knowledge
According to napoleon hill, there are two kinds of knowledge; general knowledge and specialized knowledge. General knowledge will not likely make you a fortune, but specialized knowledge will. It pays to have specialized knowledge in certain areas because this is how people will pay you for information and expertise in this area. The book guides you on how to get specialized knowledge so as to become an expert in your area in a way that you can get paid for it.
Organized planning
This book shows the importance of organized planning in order to get what you want. You have to get proactive and take charge of your life so as to achieve what you desire. Organization and proactivity call for taking charge of leadership when called upon. It also calls for discipline in what you do, motivation, and the ability to set your goals and follow them up to achieve what you want. This kind of planning will call for taking an inventory and audit of yourself and your strengths. The book presents a good questionnaire that will help you in self-analysis and take a personal inventory to help understand yourself better.
Decision
Making a decision is the ultimate step towards going for your goals. You have to make the decision and sometimes the decision is not always the easy way out. You have to make some uncomfortable and unpopular decisions to achieve what you want. If you have trouble making decisions, I have written on ways through which you can become better at decision-making.
Autosuggestion
This book shows that by constantly telling yourself over and over that it is possible to achieve your goals, you make it a reality. You develop an absolutely incredible and unshakable belief about yourself and your goals. The more you do this, the more you align your actions in a way that leads you towards your goals. Through autosuggestion, all that you do is focused on helping you achieve what you want, your end goal.
Persistence
I have come to learn the importance of persistence and how much many great authors discuss it. Angela Duckworth wrote a whole book on persistence: Grit. In think and grow rich, napoleon hill discusses steps you can take and train yourself to become more persistent. He also has an awesome questionnaire that you can take for persistence inventory to find out how persistent you and discover where you fall short. He further advises how you can develop persistence. Oh, another book that discusses persistence is Peak: Secrets from the New Science of Expertise.
The subconscious mind
Our subconscious mind dictates huge aspects of our lives. Our emotions are mainly in the subconscious and from our understanding of mental health, we know how much emotions can alter our day-to-day lives. In this book, the author discusses various emotions and how we can make them work for us. We can make positive emotions work for us and avoid the negative ones, something we have now come to know as emotional intelligence.
You can purchase Think and Grow Rich on Amazon:
You can listen to the book on Audible's free trial
You can listen to the 18 minutes summary on Blinkist