How to develop coping skills for dealing with disappointment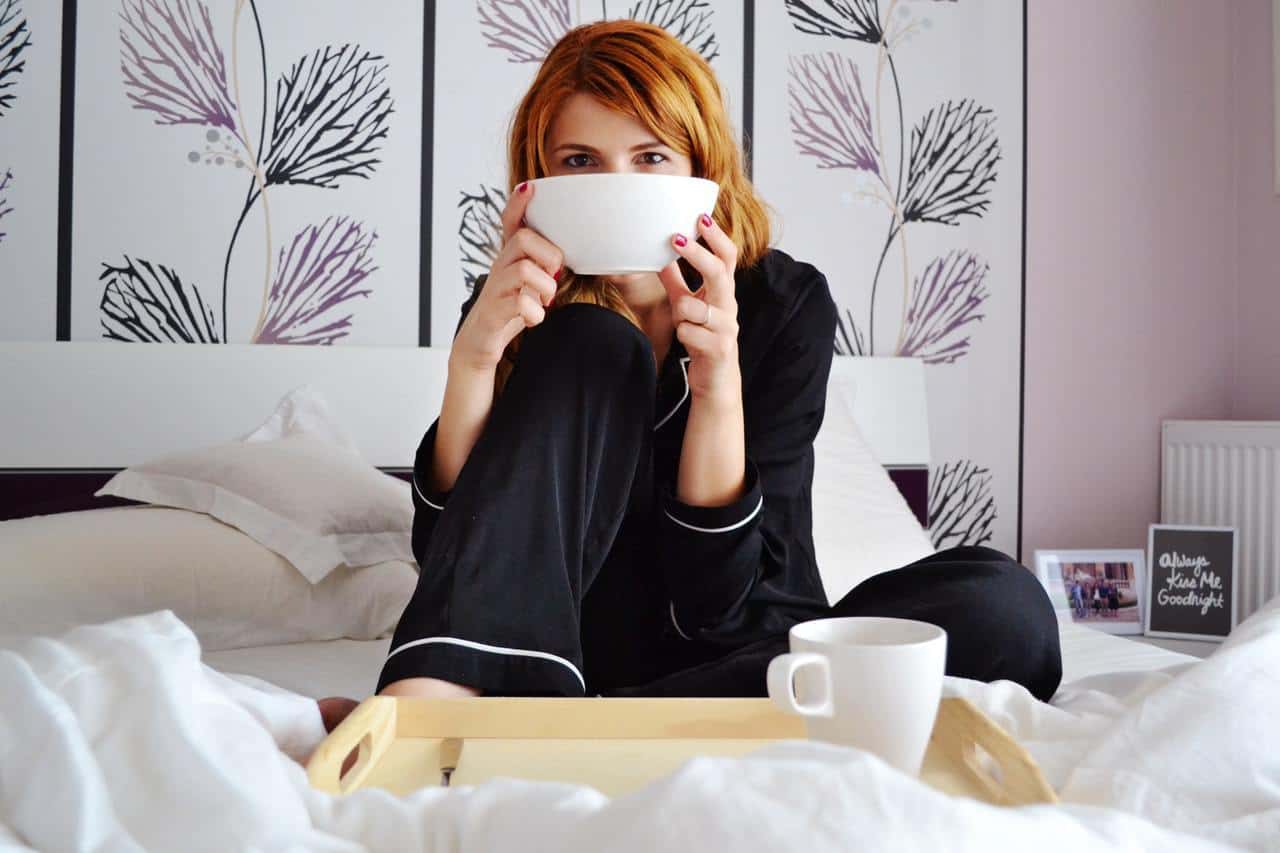 Contents:
How to prepare yourself for disappointment / developing coping skills
How to bounce back from disappointments
How to develop coping skills and coping strategies
The difference between coping skills and defensive mechanisms
Today, mental health problems are common than ever before. People are more stressed, filled with anxiety, and sadly, suicide rates are higher than ever before.
One of the reasons people become depressed and even turn to suicide has to do with that they don't have effective coping skills. When faced with life's difficulties, such as disappointment, failure, and loss, they lack the skills to cope with their current situation.
They see that there is no way out of what they are feeling. They sink into a pit of sadness that leads to depression. In the worst situations, this can lead to suicide.
If we can develop coping skills and resilience, maybe, just maybe, we would be more adaptable and handle challenges that come our way.
So, I am hoping to suggest how to develop coping skills that we can use to hold on when things are just not going our way.
What are coping skills?
Coping skills help us bring into perspective our negative experiences and out of them, develop a healthy perspective of our world. Coping skills are the skills you need to help you deal with the challenges you are facing at the moment.
If you are facing disappointment, grief, loss, lack of self-worth or stress, coping skills help you deal with the current situation. They are the mental, emotional and behavioral tools that we use to help us maintain focus and perspectives when dealing with difficulties.
Two types of coping skills
There are two types of coping skills that we can develop; problem-focused coping skills and emotion-focused coping skills.
What sets apart these two types of coping skills is whether the challenge you are facing is within your control or it is outside your control. If the problem is within your control, you can come up with problem-focused skills that can help you resolve the problem.
However, most of the issues that hurt us the most are the ones outside our control. These are the ones that hurt our emotions and lead to sadness and depression.
1. Problem-focused coping
In situations that you can control, you can apply this kind of coping skills. This is whereby you can work out a solution to your current problem. For example, if you are overwhelmed with work, and the stress is becoming too much to handle, there is a way you can manage this. You can manage your time better so that you have time to do all that needs to be done. You can ask for help or hire someone to help you reduce your workload. You can change your lifestyle, such as waking up early and exercising so that you feel stronger and more capable to handle all the work you have.
2. Emotional-focused coping
Emotional-focused coping skills, on the other hand, are usually not as easy. You cannot hire someone to reduce the hurt you feel in your hurt after you have lost someone or something that you love. These are not so easy to solve.
One common cause of mental disturbance that stresses us and leads to depression is disappointment. This comes in many forms. Here are some forms of disappointments that you may face in life calling for you to equip yourself with some coping skills.
Causes of disappointments
1. Feeling disappointed with life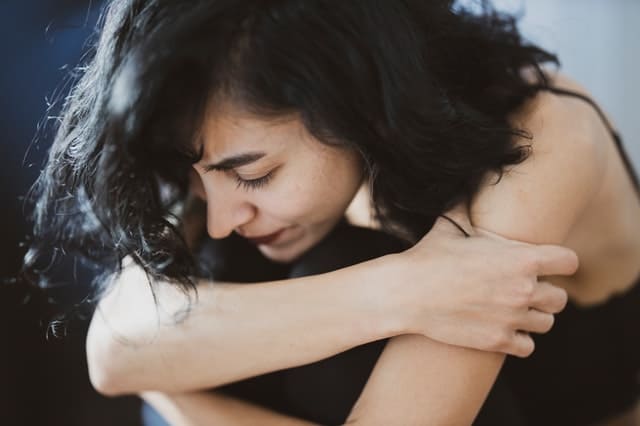 When things are not going your way, and no matter how hard you work you simply can't seem to pull yourself out of the rut you are stuck in, you can develop some disappointment towards life.
Unfortunately, this is the kind of disappointment that leads to depression. You become helpless and feel that there is no effort that you can put in that will make your life better. You feel that there is nothing or anyone that can get you out of your situation.
Disappointment in life is the highest form of disappointment because you either can't point at the exact thing that's failing you, or you feel that everything is failing.
We also get disappointed in life when the things that hurt us are way out of control. For example, the loss of a loved person will keep you asking why it had to happen.
If you believe in any god, your faith will be shaken and you will be disappointed that such things had to happen to you. You feel that life's not fair to have taken away someone that you live and feel that it would be difficult or impossible to live in a world without this person.
2. Disappointment in relationships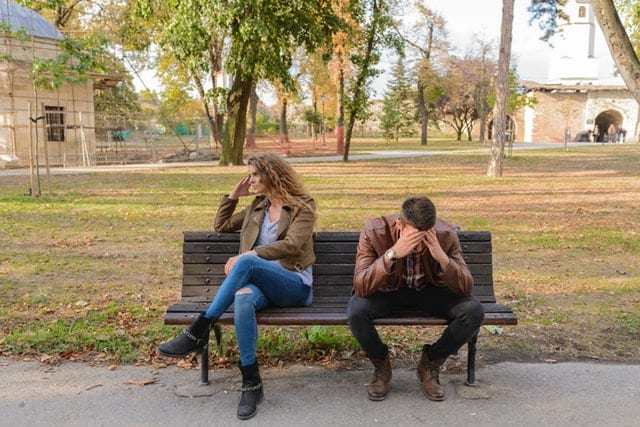 The people we love most are the ones that can hurt us the most. Most of life's disappointments are as a result of disappointment in relationships.
Recently, I was told of a sad story of a young man who ended his life because his wife got left him. No one really knows why the wife left, but what's evident is that this young man didn't have the coping skills to deal with the disappointment of losing his wife.
Disappointment in relationships can also be as a result of expectations. When we expect a lot from another person, say a friend or a parent, and they fail us, this can be very hurtful especially if we relied on them.
3. Disappointment at work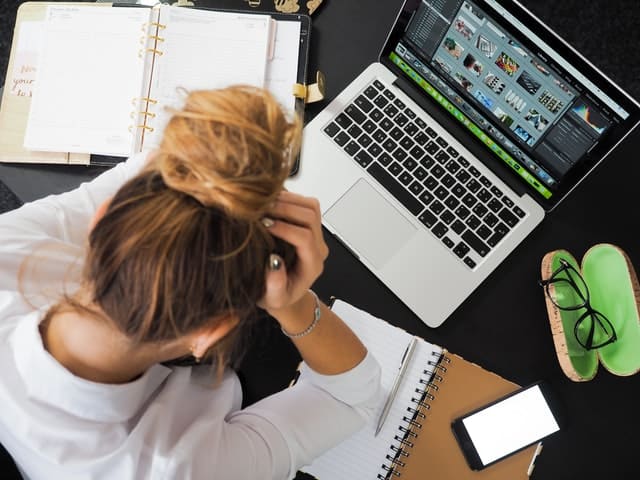 Careers are sources of our livelihood and comprise a huge chunk of our lives. Disappointment at work, such as loss of a job that we heavily relied on, can be very depressing.
Individuals that are not equipped with the right coping skill to deal with such situations are likely to give up and do something drastic since they can't handle the loss of a job. We have seen people that lost their jobs and wasted their life in alcohol or drugs.
This is because they didn't know how to cope with such a loss. Disappointment at work doesn't have to be a job loss. It could be being failed by a boss, stress resulting from working in a hostile environment, failing to get a promotion you had been hoping for, or your business not doing as well as you had hoped and predicted.
4. Disappointment in ourselves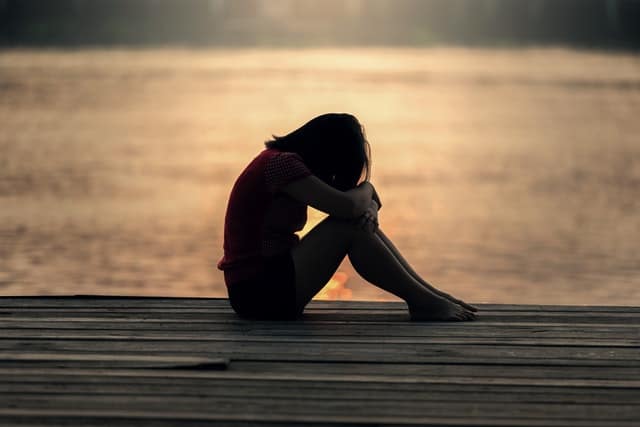 Sometimes we make mistakes and we beat ourselves so much for them. Disappointment in ourselves can reduce our self-worth since we feel that if we have failed ourselves.
Say for example you wasted a few years in drugs or not working for something you should be working on. It's possible that in a sober moment, you feel so disappointed in yourself that you result back in destructive behaviors.
Disappointment in ourselves can be so damaging to our self-worth, identity, and confidence and most people that suffer things have a tough time recovering since they continue believing they will continually let themselves down.
How to prepare yourself for disappointment / developing coping skills
We tend to refer to coping skills as reactive strategies to help us deal with disappointment. Rather than start learning of coping skills when we are faced with challenges, why not prepare ourselves and equip ourselves with coping skills in advance.
Disappointments are inevitable. We will always face disappointment in one form or another. Work, friends, family, and even nature will disappoint us some time and there is no much we can do about it.
Since we can't control what happens to us, we can control how we react to it. We can control how our emotions are affected by the challenges that we face.
1. Build resilience and adaptability
"Resilience is a person's ability to grow in the face of terrible problems'- Boris Cyrulnik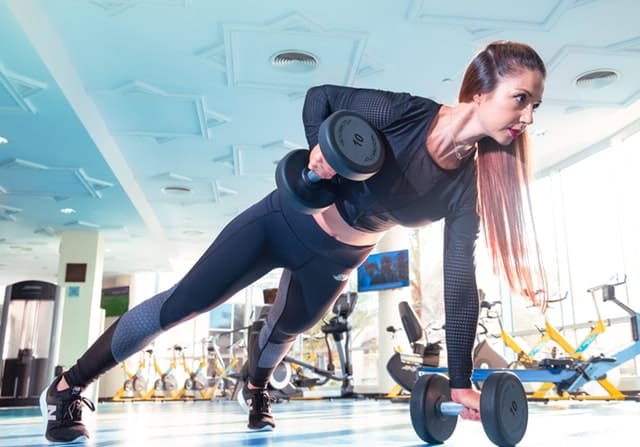 I have discussed at length how we can build resilience and adaptability. We can make ourselves so adaptable that challenges don't break us. We can make ourselves so flexible that we can be stretched by adversity but we cannot be broken.
One way to develop resilience is by taking things as they are, and not as they should be. When we teach ourselves to accept misfortunes as they happen and not as we wish life should be, we learn to face reality as it comes.
If you lose a job, for example, accepting that it has happened makes you cope better than thinking, 'this shouldn't be happening to me'. We can also develop resilience and adaptability that developing an attitude that separates life events from life itself.
When bad things happen, we need to learn to say it is the event that's bad, not life itself. When we separate ourselves from the events, our identity is not hurt.
We don't conclude that we are unlucky and bad things always happen to us. Instead, we conclude that bad things happen, but that does not define us.
2. Managing expectations
We often get disappointed because we had unrealistic expectations from the people that disappoint us. For example, if you expected the other person in a relationship to make you happy, you are likely to be utterly disappointed in them when you feel unhappy.
If you had expectations in a job that you would work there forever, it is likely to disappoint you when it comes out of the door. While I am not suggesting that you do everything in life half-heartedly, or with one foot at the door, have realistic expectations of everything you are involved in. know that jobs end, people leave, and these things happen.
Being realistic, or otherwise termed as defensive pessimism, helps you prepare for worst-case scenarios.
3. Building confidence and self-worth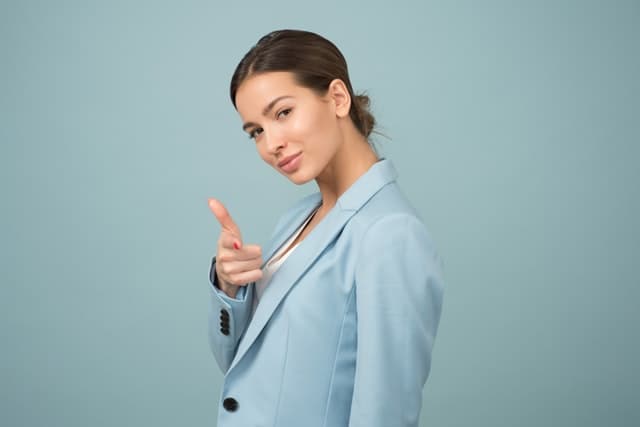 Often, the reason we feel defeated by the events happening in our lives has to do with the feeling that we are not enough. He left me because I am not enough. She doesn't want to be with me because I am not good enough. I lost that job because I am not good enough.
This business will not succeed because I am not really good enough to sustain it. These feelings of inadequacy make us fall into a pit of helplessness and it leads to depression.
Changing our thoughts and building our confidence and self-worth can help us believe that we are enough even when sometimes it doesn't feel like it. We learn to separate life events from our being.
If something failed, it's the event that failed but it doesn't mean that you are a failure. That relationship fell apart, it doesn't make you a failure. That job fell apart, it doesn't mean that you are a loser.
Constant affirmation that you are enough, and maintaining positive thoughts can help improve your self-worth and this will make you a more confident person that will face challenges without your spirit being broken.
4. Develop a growth and abundant mindset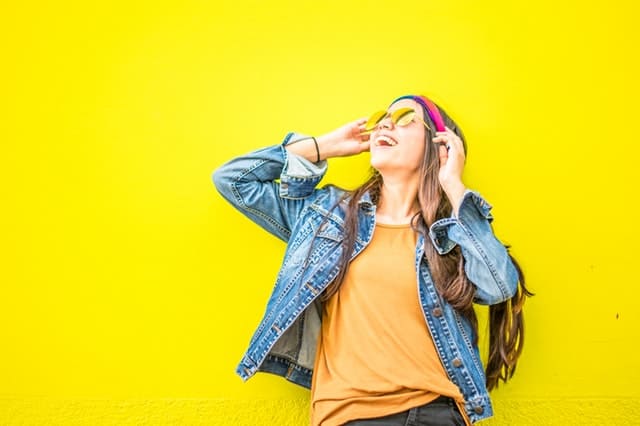 One of the reasons we feel stuck when things dong go our way is because we have a fixed mindset and a scarcity mindset. If you are disappointed by rejection in a job or a relationship, your fixed mindset shows us that we can never get something better since this one didn't work out.
Our scarcity mindset shows us that since we lost this job, or this deal, there is no other chance for us. On the other hand, when we have a growth and abundant mindset, we are not beaten down by our failures. We believe something else will come up tomorrow.
An abundance mindset makes us believe that there is more to go around and we don't perceive our current loss as the end. Of course, some losses can't be replaced, such as losing a loved one. But losses of material things can always be gained back.
A growth mindset makes us take on failure with a positive attitude believing that even if we have failed today, there are other days to come and we can succeed in the future.
5. Changing our thoughts
"Men are not disturbed by events, but by the views which they take them"- Epictetus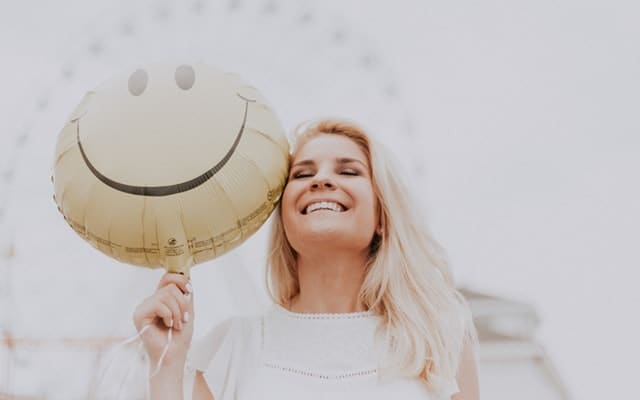 When you learn to change your thoughts from negative to positive thoughts, you make it a lifestyle. In the book, Learned Optimism by Martin Seligman, we learn that we can become optimists.
We can train ourselves to be positive and think positive thoughts. Negative thoughts are the ones that damage our identity. When you find yourself thinking, 'well, bad things always happen to me', or 'I am not good enough and this is why they left me', you end up believing this in the long run.
On the other hand, positive thinking has the opposite effect. When you constantly think, 'bad things happen, and they can happen to anyone' or that 'this person left because they had their own insecurities'  and constantly remind yourself 'I am enough, these things happen just because life happens' you build positivity.
You believe that even if life sucks at the moment, things can always get better. There is always a light at the end of the tunnel.
Unhealthy coping mechanisms
Not all coping mechanisms are good for us. In times of adversity, sometimes we can develop coping mechanisms that are unhealthy and that will hurt us even further. Here are some examples of unhealthy coping mechanisms.
1. Isolation
'To turn natural sadness into depression, all you have to do is blame yourself for the disaster that has befallen you' Dorothy Rowe.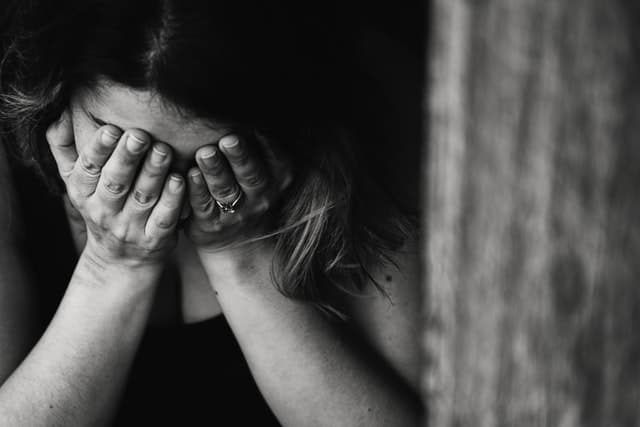 Disappointment tends to hurt our identity so much that we don't want others to see us in our low moments. We decide to lock ourselves up and wallow in self-pity.
We stew in our sadness and disappointment and avoid anyone or anything that will try to get us out of it. The more you decide to isolate yourself and indulge in your sadness, the worst you will feel.
You will find yourself blaming yourself for the things that have happened. You will think all kinds of negative thoughts and sink deeper into sadness and depression.
The sadder you feel, and the more you think of your sadness, the deeper you will sink into it. Isolation can be dangerous at such a moment as it can lead to destructive behaviors and even self-harm. Find someone rational and understanding and express your fears to them.
2. Escape to destructive behaviors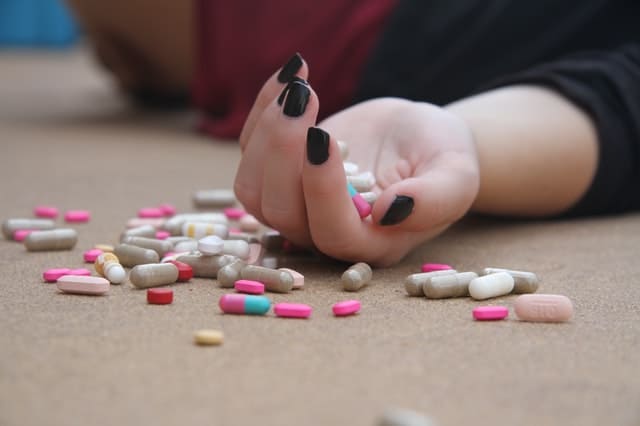 There are times when escape can be an unhealthy coping mechanism. When you choose to escape from your situation by drinking or using drugs to reduce your pain, you end up depending on your source of escape.
As much as distraction can be a good thing, you can still work on facing your situation and dealing with it or healthily distract yourself. Escape is when you avoid facing your problems and indulge in self-gratifying activities such as indulgence, overspending, and reckless behavior.
Substance abuse is the most notorious coping mechanism that we throw ourselves into to make us feel good, we forget that we only feel good temporarily.
3. Self-harm
Unfortunately, the most adverse effect of lacking coping skills in times of disappointment is self-harm. This commonly happens when a person sees that there is no way out of their situation and decide to hurt themselves.
The lack of self-worth and a feeling that you are not good enough that results from disappointment can lead to self-harm. If you are facing such a situation, and you feel as if you may do something dangerous to hurt yourself and others, it is important to seek help.
Talk to someone or engage in an activity that will cheer you up or make you productive.
How to bounce back from disappointments
One way to bounce back from a disappointment of failure is by getting creative. Working at something you are good at and seeing the results makes you feel great.
If you are a writer, painter, make music, or good at woodwork, creating something at your low moments can help you bounce back, as it gives you confidence that you are good at something.
This is often used as a defense mechanism called sublimation. All the same, it can be a coping mechanism as it helps you channel your energy to productivity and help you stay away from unhealthy distractions.
How to develop coping skills and coping strategies
When adversity has already come your way, there are some coping strategies that you can try out to help you deal with your challenge better. Some of these are;
1. Seek support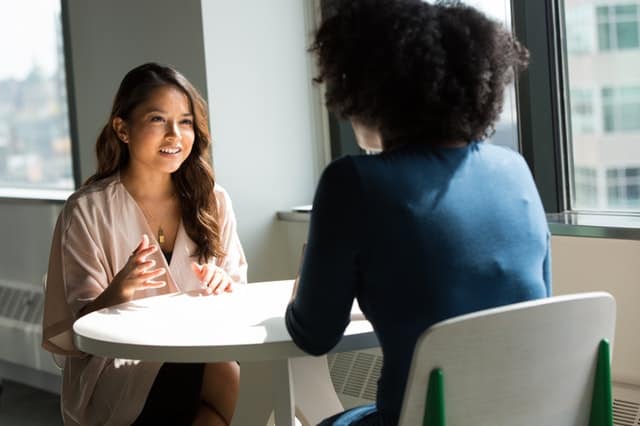 When we face a challenge that hurts us so much, we tend to think that no one else can understand what we feel. On the contrary, a lot of people have faced difficult things as well.
They may not relate to your level, but sometimes you will find someone that has gone through something similar or even worse. Seeking support is one coping strategy that you should seek out. Try talking to someone about your stressful event.
A friend and I discussed some challenges that we were facing. We realized that when you talk about something, you reduce the shame associated with it. Talking about something reduces the stigma associated with the event.
The more you talk about something, the less power you give it to destroy you. I realized that talking about a challenge also makes it less scary. In your mind, what you are going through may seem like the worst thing ever.
However, once you vocalize it, you come to realize that it is not as bad as it seemed in your mind. You deny it the power to hurt you by addressing it.
2. Healthy distractions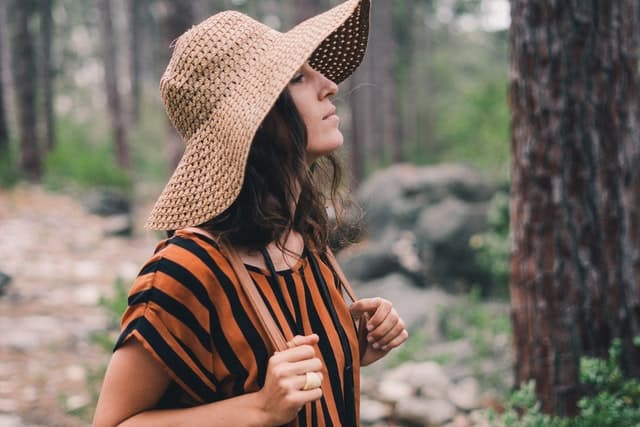 You can try out healthy distractions from your current challenge. Such include throwing yourself into planning something, taking up a challenge like hiking or going on a trip.
Sometimes all we need is to focus our energy on something else that will distract us from the challenge we are going through. Someone that underwent a heartbreak from a broken relationship, for example, can focus on a challenge they had been postponing like hiking a mountain or going on a trip they have always wanted to take.
This kind of distraction helps you realize that there is a whole world outside the one you are living in and gives you hope. Taking on a difficult task also makes you proud of yourself and gives you hope for the future now that you have better faith in yourself.
3. Humor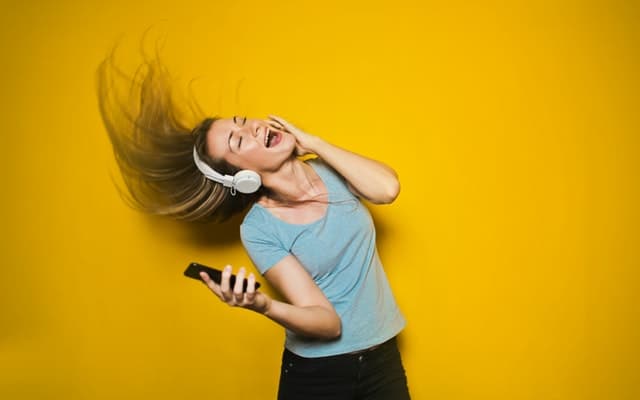 Learn to laugh at yourself sometimes. It is not an easy thing to do when things can't seem to be working for you but taking yourself too seriously is not so helpful as well.
You can make light of a stressful situation so that it becomes less overwhelming. Humor can make you see the bright side of things, even when it appears that there is none.
4. Take a moment to internalize what has happened
"We should accept our negative feelings rather than avoid or repress them. Suffering contributes to psychological growth" –Rollo May
Sometimes the immediate reaction we develop after a disappointing event is avoidance and denial. We choose this defense mechanism to avoid facing what has really happened.
This is not healthy as it does not equip you in any way to deal with the challenge you have encountered. The healthy way to cope is to take a moment to accept what has happened and accept the initial shock of the event or disappointment.
Let it sink in. find words to describe how you are feeling. Labeling these feelings helps you make sense out of them. Say, I am so hurt and disappointed that this relationship has ended.
I am angry that I have been fired from this job yet I have put in so many hours into it. I am also afraid of the future since this job was my sole source of income.
This kind of labeling your feelings and accepting what has happened helps you calm down, accept your situation and come up with strategies to help you move forward.
5. Managing your emotions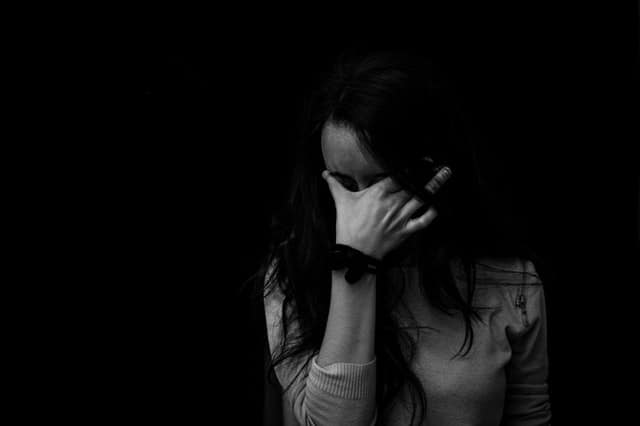 As I have mentioned earlier, how our emotions are affected by the challenges we face is the most hurtful thing in an event of disappointment.
Our emotional reaction is what sets apart healthy and unhealthy coping with a situation. In order to learn to cope with challenges, we need to learn how to manage our emotions.
This is largely developing emotional intelligence. Learning to manage our emotions is recognizing a feeling as it happens and taking charge of it.
When we face a disappointment, such as losing your job out of the blue, your immediate emotion influences the events that follow after.
Of course, you will feel utter disappointment for the job loss, and this is normal. However, managing your sadness after this initial feeling is what matters.
Will you isolate yourself, watch Netflix and play videogames while drinking indoors for a week? Will you take a moment to calm down, internalize what has happened and start crafting your next move?
Daniel Goleman in Emotional Intelligence discusses that the more we think about what is causing us sadness, the sadder we become. On the other hand, having healthy distractions such as exercise or talking to a loved one can make us feel better and not sink into a pit of sadness.
6. Conduct a reality check
"We suffer more often in imagination than in reality"- Seneca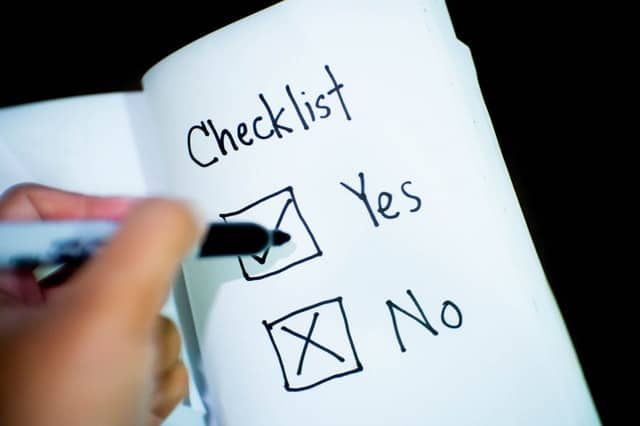 Our first reaction in an event of disappointment is to think that this is the worst thing that can ever happen and there is no recovering from it. Such thoughts can be really damaging as we wonder how we are going to cope.
However, taking a moment and conducting a reality check can help you analyze if the situation is as bad as it seems. Sure, some events cannot have an alternative reality such as loss of a loved one.
However, most events are not as bad as they may seem. If you have lost a job for example, take a reality check. As yourself, is it really that bad? Sure, it is terrible, but learn to separate yourself from the situation.
I have seen people who lost their whole livelihoods, such as a home in a natural disaster or a loved person. Yet they were still able to rationalize and see an alternative perspective.
They accept the event, as terrible as it is, then they focus on what's positive. "Yes, I have lost my home, but my whole family is still alive. We can start over".
7. Try not to take it personally
"Men are not disturbed by events, but by the views which they take them"- Epictetus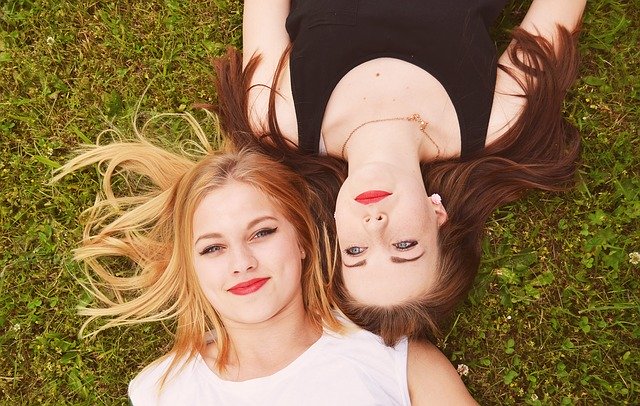 In the 3 thoughts that could completely transform your life, I discuss how one of the most damaging things we do to ourselves is taking things that happen to us personally.
We attribute a life event to our own personal feeling. We say that we lost that job because we are not good enough or because we didn't do what it takes to keep it.
We think that a person left us because we didn't do something in the relationship or because we are simply not good enough for them. I talked to a friend who had gone through a depression after the loss of a long term relationship.
In my friendly effort to help her recover, I tried to make her see is that the reason the other person walked away wasn't that my friend was not good enough. No, everything was because of the other person.
He chose to leave for his own reasons. He was dissatisfied in the relationship for his own reasons. He was unhappy not because of what my friend did or didn't do, but because of his own reasons and inadequacies.
This helped her develop a different perspective of the even and this line of thought guided her through recovery.
8. Try to see the bigger picture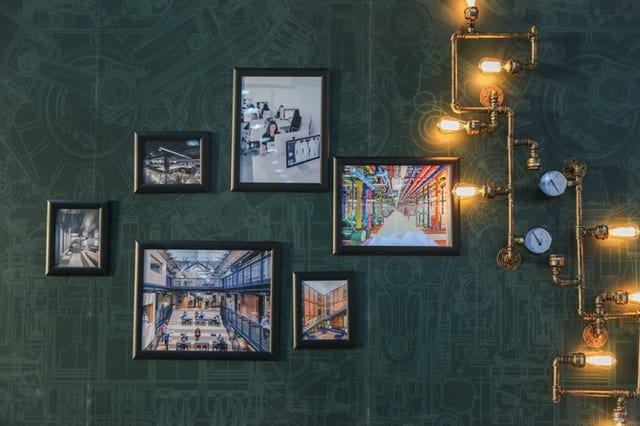 At the time you are facing a challenge, it sometimes seems like it's the end and nothing good can ever come out of the situation. Your thoughts are foggy at that time and it is difficult for you to see the bigger picture.
Think of the difficult things you have faced in your past. If you think of a past relationship that didn't work out, although it was difficult at the time, today you are glad it didn't work out with that person.
You can now see clearly, after all the hurt is gone, and realized that it was probably for the better that it didn't work out. You realize that the person had not been treating you well anyway.
When I look back at a job I lost, I now realize it was for a good reason, because it helped me explore other options and realize that I was talented in a different area.
During your challenging moment, it is difficult to see a bigger picture. However, try to self-reflect and explore the lessons the event has taught you.
You can talk it out with a friend or a therapist to help you see the bigger picture. The moment you do, you start to reevaluate, appreciate a chance to explore more options and gain recovery from your heartbreak.
9. Know that you can always try again
No matter what you have lost, there is one valuable thing that you still have, you! As long as you are still here, you can always try again. You can love again, you can start another business, you can get a new job, and you can still try again.
I understand it is difficult to see this when you are at rock bottom, but the thing about being at rock bottom is there is only one way you can go, and that is up.
The difference between coping skills and defensive mechanisms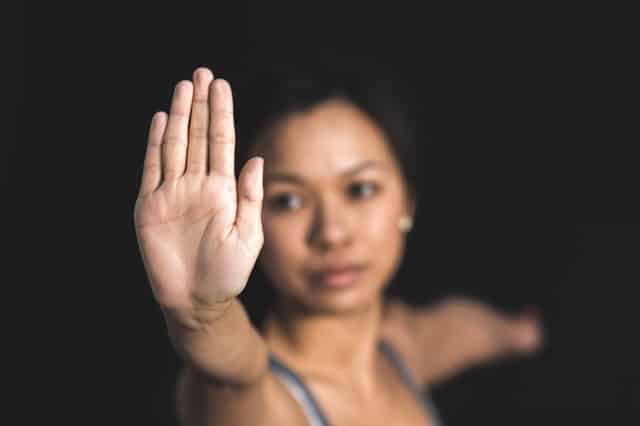 Coping skills are the strategies we apply to help us gain a better perspective to deal with our current challenges. Defensive mechanisms, on the other hand, are the mechanisms we adopt because we don't want to deal with the difficult situation that we are facing.
In my Self Awareness Free Course, I have discussed defensive mechanism as some of the barriers to self-awareness. They are the barriers that hinder us from fully exploring ourselves because we are too busy using them to hide what we are really feeling.
Defensive mechanisms are such as denial, repression, displacement, rationalization, sublimation, identification, compensation, action out, projection and regression. If you find yourself going on a shopping spree to avoid facing your current problem, this is a defensive mechanism.
You can also use denial by refusing to face your challenge and ignore that it is happening rather than confront it. Defensive mechanisms give us something to do rather than face our current situation and are only distracting in the short run and they are often destructive.
Coping mechanisms don't make you avoid what is happening to you. Instead, they help you address what is happening to you from a sober perspective. They help you deal with the issue and forge a way forward in a healthy manner.